Products
Gazprom neftekhim Salavat is reputable for being a responsible producer and a reliable supplier of goods of its own production.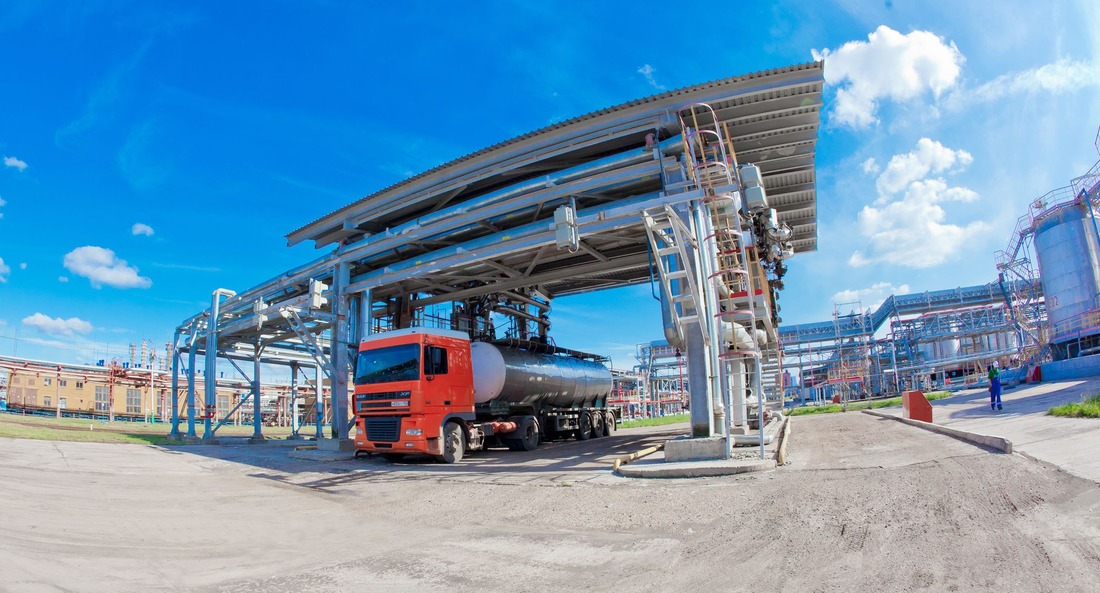 Bitumen loading rack
High quality of oil refining and petrochemical products and mineral fertilizers is confirmed by certificates of conformity to ISO 9001 and ISO 14001, the international standards of quality and environmental safety. The Company constantly monitors its consumers' loyalty and takes prompt action to boost it.
For more information on the Company's main products, see Sections:
Oil Refining

Petrochemistry

Mineral Fertilizers

Applications

In case you are interested in purchasing our products, we kindly ask you to send us an application listing the following:

Product name

Package (for mineral fertilizers)

Scope of delivery

Delivery basis

Price

Delivery period

Transport

Payment terms

Additional information (information on the company, business scope, yearly / monthly consumption, etc.)

By sending an application for purchase of Gazprom neftekhim Salavat products the Buyer agrees to furnish information on its chain of ownership including beneficiaries (and ultimate beneficiaries), and to transfer and processing of personal data.

Gazprom neftekhim Salavat reserves the right to disregard applications containing no contacts and signature of an authorized representative.

Please send your application to the attention of Commercial Director, Gazprom neftekhim Salavat in one of these convenient ways:

by fax: +7 (3476) 39-21-04

by e-mail: marketing@snos.ru

to the postal address: 30, Molodogvardeitsev st., Salavat, 453256, Republic of Bashkortostan, Russian Federation

For enquiries, call:

Reference service: +7 (3476) 39-21-09

Marketing department: +7 (3476) 39-53-19, 39-11-63

Important notice:

LLC Gazprom neftekhim Salavat carries out ongoing monitoring to reveal companies presenting products on the market on our behalf.

We hereby inform you that the legal entities listed below do not pertain to LLC Gazprom neftekhim Salavat activity being neither subsidiary nor associated companies and they are not bound by any contracts with LLC Gazprom neftekhim Salavat:

— LLC TPK OPTOSTAR (Individual Taxpayer Identification Number (INN) 6671467228, Primary State Registration Number (OGRN) 1146671027293, registered in the Unified State Register of Legal Entities on November 24, 2014), located in Yekaterinburg, Sverdlovsk Region.

— LLC Gazprom neftekhim Salavat-AGRO (INN 6164111511, OGRN 1166196109661, registered in the Unified State Register of Legal Entities on November 15, 2016), located in Rostov-on-Don, Rostov Region.