State-of-the-art isomerization unit put into operation
June 1, 2017 2017 16:03
Technical reequipping of the Oil Refinery is under way at Gazprom neftekhim Salavat. Implementation of the investment project — Unit of Isomerization of Pentane-Hexane Cut — has become one of the major steps in the modernization.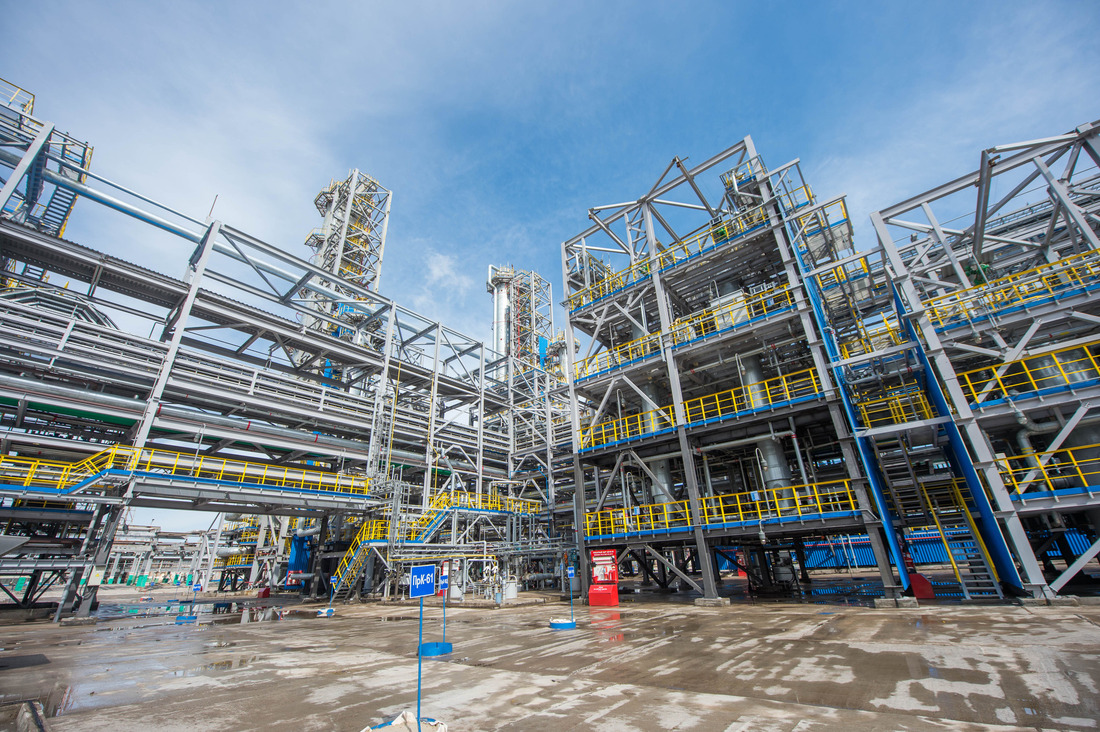 New isomerization unit of pentane-hexane cut introduced into process flow of Company
The isomerization unit is designed based on Axens (France) technology. The new facility will allow minimizing the emissions into atmosphere due to a low sulfur compounds content and absence of aromatics as well as increasing by 1–2 points the octane number of gasoline flows of the Oil Refinery at Gazprom neftekhim Salavat.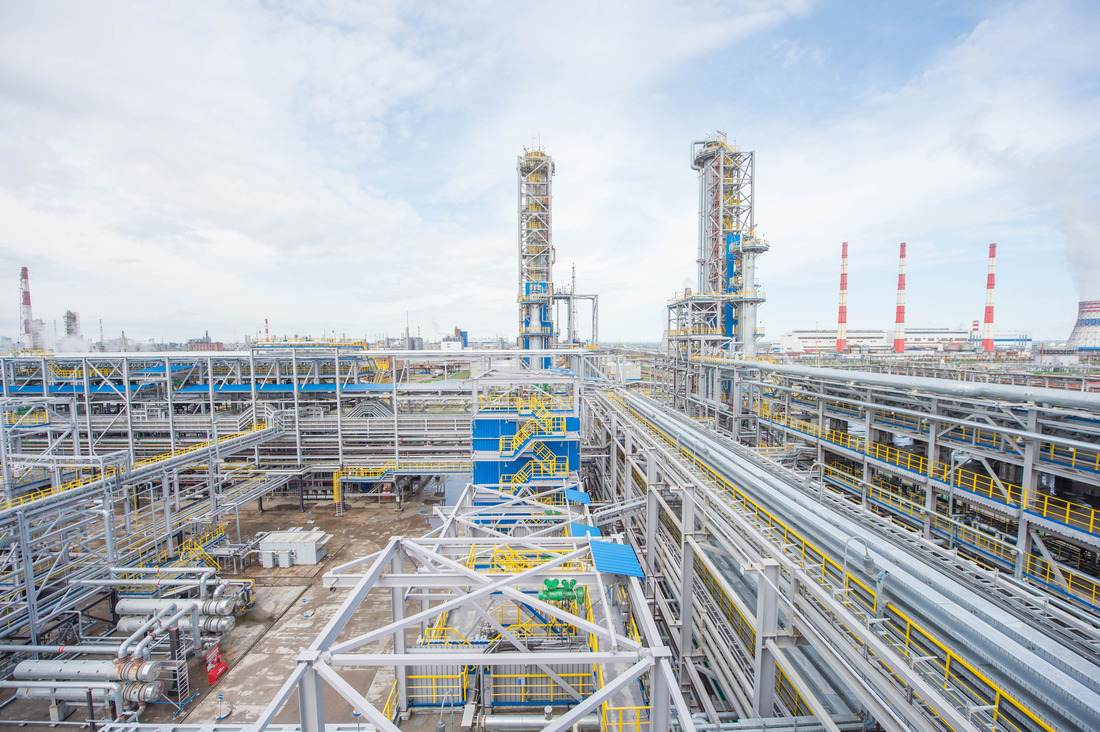 Isomerization unit of pentane-hexane cut
In early March the isomerization unit underwent a test run at maximum capacity. All the operating performances in terms of capacity and product specification were achieved. Following the test run the representatives of Axens licensing company and Gazprom neftekhim Salavat management signed a final statement on the unit performance probe and guaranteed performances achieved.
The start of the new unit will enable the Company to enhance production of gasoline complying with high Euro-5 ecological class. The introduction and utilization of low temperature isomerization will ensure industrial safety and save energy resources.
For reference:
Gazprom neftekhim Salavat is one of the largest oil refining and petrochemical complexes in Russia with a complete cycle of crude hydrocarbons processing. The range of products includes gasolines, diesel fuel, kerosene, other oil products, liquefied gases, butyl alcohols, plasticizers, polyethylene, polystyrene, ammonia, urea and other products. Being the major exporter in Russia, the Company constantly revamps the existing production facilities and constructs new plants, implements up-to-date automated process control systems and improves the governance structure for optimization of the Company operations.