Industrial safety and efficiency
July 5, 2017 2017 12:20
Gazprom neftekhim Salavat has hosted a retreat for Gazprom delegation.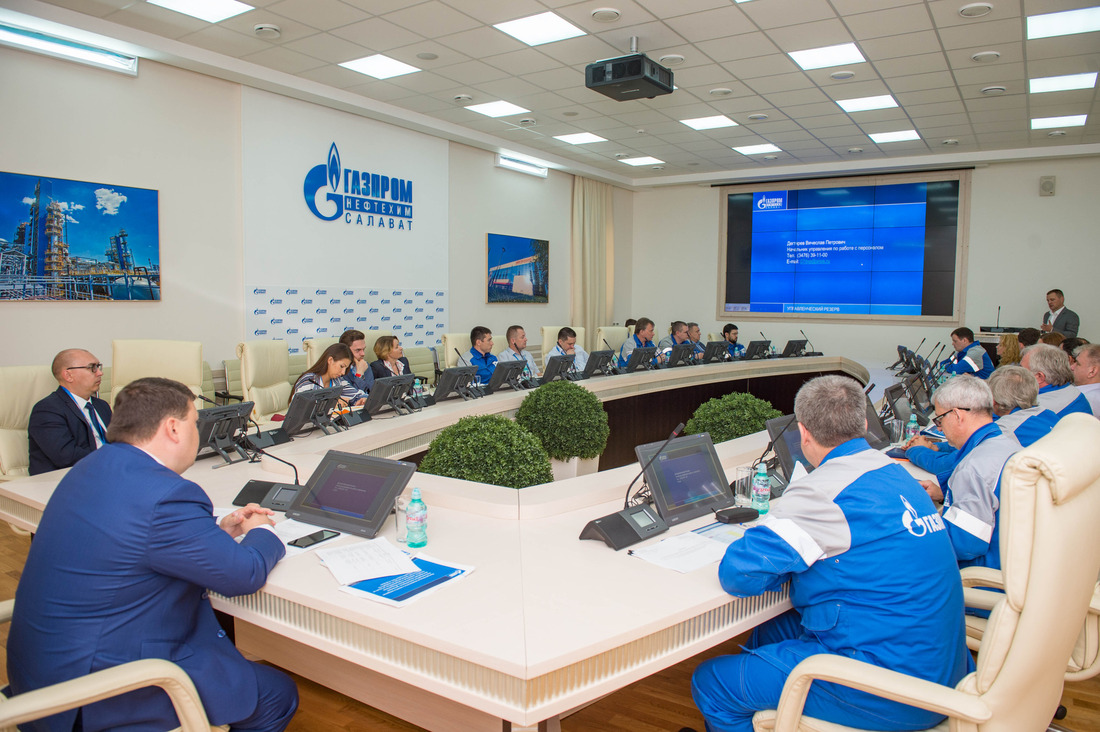 Participants of the retreat, i. e. guests, HR representatives and Technical Services Managers in the conference room
Functional capabilities and implementation issues of multimedia computer simulators imitating the technological equipment, processes, emergency and tentative situations on Gazprom operating hydrocarbon refining plants were on the agenda of the meeting.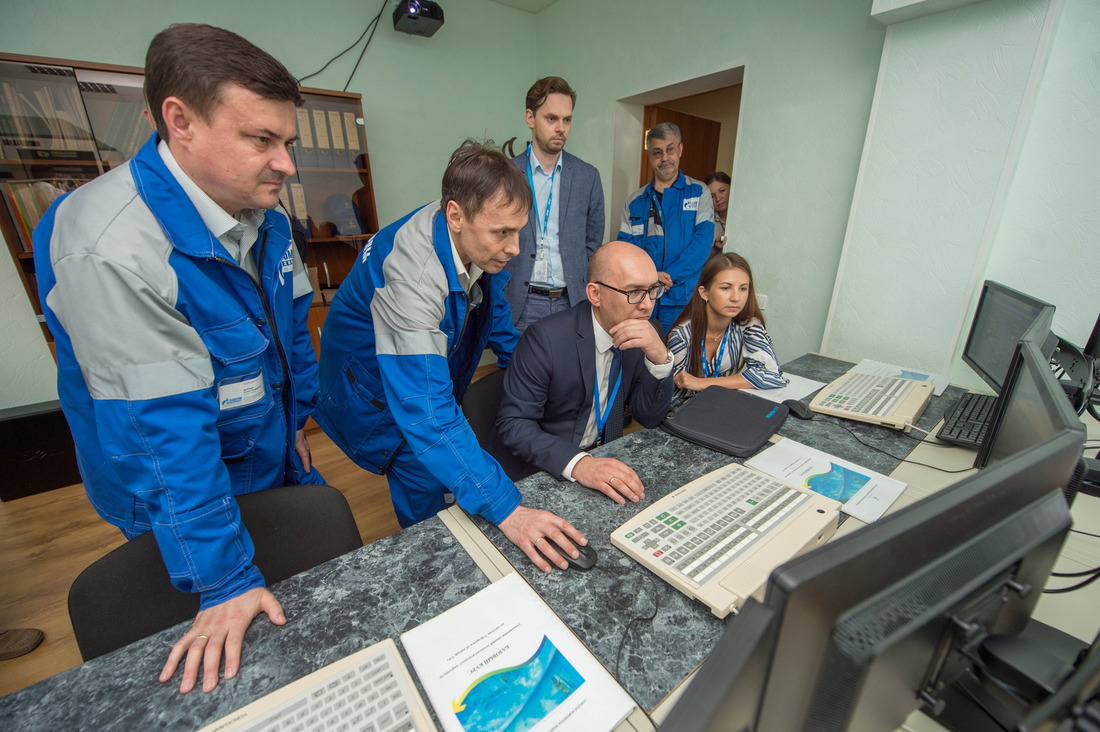 Participants of the meeting in Yokogawa training class.
Main specialists of Gazprom departments as well as the representatives of its affiliated companies such as Gazprom Pererabotka, Gazprom Dobycha Orenburg and Gazprom Dobycha Astrakhan took part in Salavat activities (the Republic of Bashkortostan).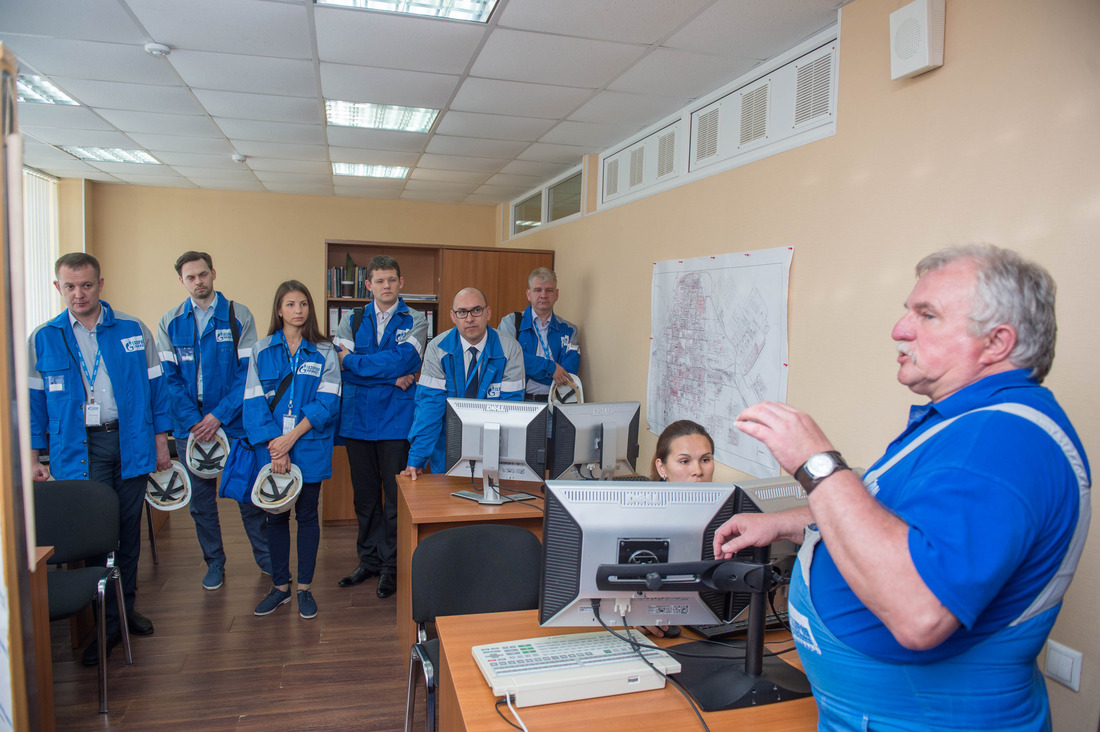 Mikhail Sasin, Chief Process Engineer of EP-340 (ethylene and propylene) Production Unit tells about the project implementation of Computer Training Class in Workshop No. 56 at Monomer Plant.
During a two-day visit the guests participated in the working meetings, walked through the operating production facilities of Gazprom neftekhim Salavat and paid a special attention to the work of computer simulators at EP-340 Production Unit, Ammonia Production Unit and in Yokogawa and Honeywell Training Classes.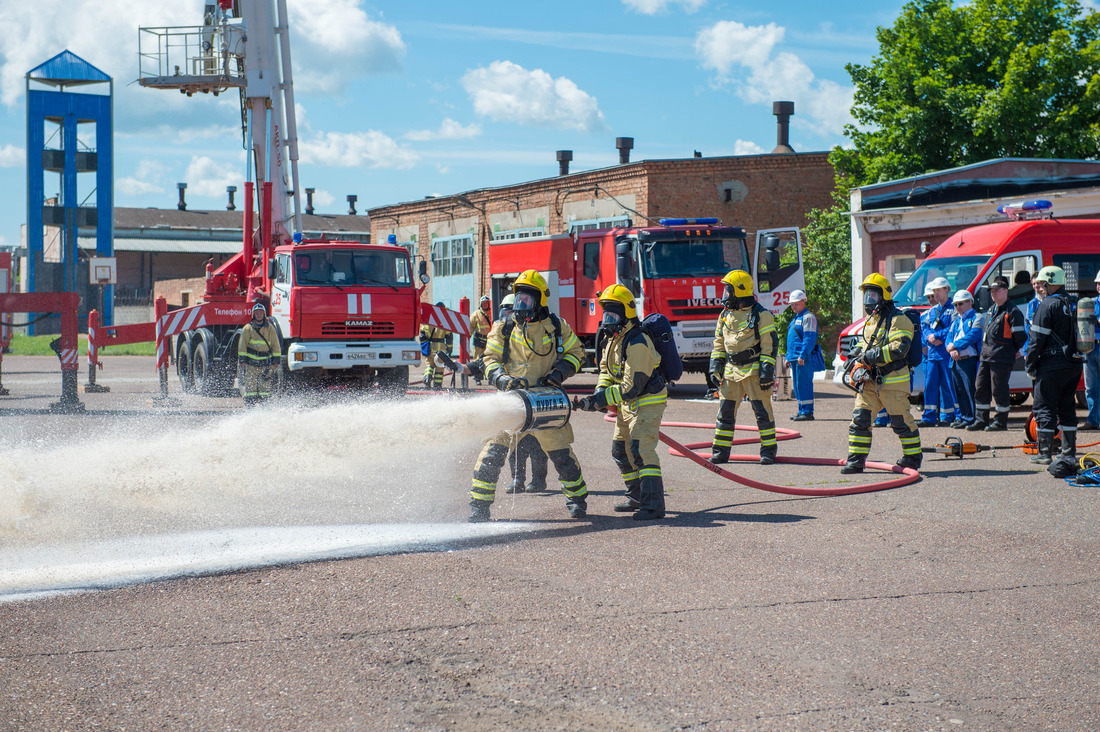 Training of the specialized division employees was the most epic moment.
The participants of the meeting also attended a training and simulating room for emergency response services, saw special machines and took a look at a training class within the project called Training Ground.
«Our goal was to familiarize with the experience of implemented computer simulators — explained Alexander Kulakov, Chief Process Engineer of Gazprom Department 123. — However, during our visit we were better acquainted with the plant and gained more information than expected. Gazprom neftekhim Salavat has just recently become a part of Gazprom group, and our working visit is highly important for general understanding of how the Company will further integrate to Gazprom structure and its corresponding corporate procedures. The company is large and unique in some respects. It comprises three different plants with three different activity profiles, which is impressive. We really liked people working for the company. They are so interested in their work and try to bring so many new ideas. That is why it is very important and pleasant that our big family has this new company.»
For reference:
Gazprom neftekhim Salavat is one of the largest oil refining and petrochemical complexes in Russia with a complete cycle of crude hydrocarbons processing. The range of products includes gasolines, diesel fuel, kerosene, other oil products, liquefied gases, butyl alcohols, plasticizers, polyethylene, polystyrene, ammonia, urea and other products. Being the major exporter in Russia, the Company constantly revamps the existing production facilities and constructs new plants, implements up-to-date automated process control systems and improves the governance structure for optimization of the Company operations.


Press office, Gazprom neftekhim Salavat

+7 3476 39-16-81