Alexander Yudayev
1975–1977 — General Director of Salavat Petrochemical Complex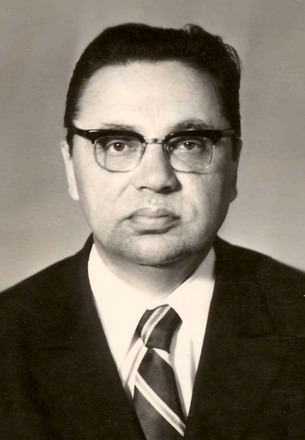 1975–1977 — General Director of Salavat Lenin Order Petrochemical Complex named after the 50th anniversary of the USSR.
From 1975 until 1977, urea capacities were increased — workshop 50 was put into operation; Orenburg condensate hydro-treater, phthalic anhydride and DOP plasticizer units entered production.
In 1975, the collective of the Industrial Complex was awarded a commemorative decoration of the Central Committee of CPSU, the Council of Ministers of the USSR, the All-Union Central Council of Trade Unions and the Central Committee of the All-Union Leninist Young Communist League for pre-schedule performance of the national economic plan.
Alexander I. Yudayev was awarded the Order of the Red Banner of Labour (1974), the Medal of Honour for Labour Valour in commemoration of the 100th anniversary of Vladimir I. Lenin (1970) for his contribution to the development of the Industrial Complex.
His work experience at the Industrial Complex was 13 years (1964–1977).