Nail Закирович Kutlugildin
1996–1997, 1999–2002 — General Director of Salavatnefteorgsintez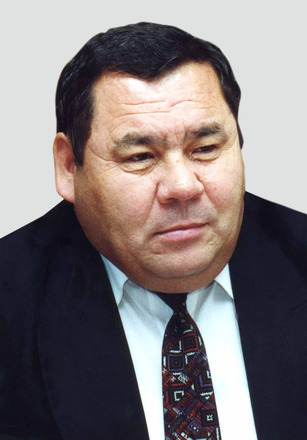 1996–1997, 1999–2002 — General Director of Salavatnefteorgsintez JSC.
In the periods of 1996 — 1997 and 1999 — 2002, ELОU-АVТ-4 (Desalter and ADU/VDU) processing Karachaganak gas condensate at the Oil Refinery, a diethylene glycol plant was put into operation and a membrane technology for hydrogen production was mastered; additional equipping of AVT-4-BLOCK ELOU was carried out; environmental facilities were commissioned including a tank car steaming unit, Romadanovsky landfill, a production loading facility at the Oil Refinery and bank-protecting structure of the Belaya River.
Nail Z. Kutlugildin was awarded the Order of Salavat Yulayev (2002) for his contribution to the development of the Industrial Complex.
He was given the titles of Honored Petrochemist of Mintopenergo RF (1996) and Honored Oilman of the Republic of Bashkortostan (2002).
His work experience at the Industrial Complex was 33 years (1968–1997; 1998–2002).