Pavel Alyushkin
LLC Gazprom Pererabotka, Deputy Director General, Property Management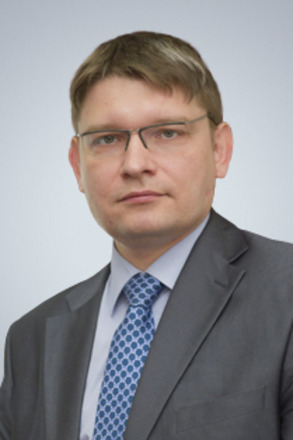 Born March 16, 1976 in Volgograd.
Education
1998 graduated from Volgograd State University, Law, Candidate of Legal Sciences.
Recent Business Experience
2005–2006
VolgogradAgroProekt (Wimm-Bill-Dann Group of Companies), Head of Corporate Law Division.
2006–2009
JSC Salavatnefteorgsintez, Head of Corporate Affairs Division, Department of Corporate Governance & Legal Support.
2009
Kirovsky zavod, Head of Incorporation Procedures & Securities Division.
JSC Gazprom neftekhim Salavat, Head of Corporate Assets Administration.
JSC Gasprom neftekhim Salavat, Deputy Director General, Corporate Governance & Legal Issues
2016–2018
LLC Gasprom neftekhim Salavat, Deputy Director General, Corporate Governance & Legal Issues
2018 — to date
LLCGazprom Pererabotka, Deputy Director General, Property Management