Large-tonnage equipment is on the way to Gazprom neftekhim Salavat
A large-tonnage cargo totaling 685 tons is going to be delivered from Ufa to Salavat. The equipment is designed for the Catalytic Cracking Unit which is under construction in Gazprom neftekhim Salavat.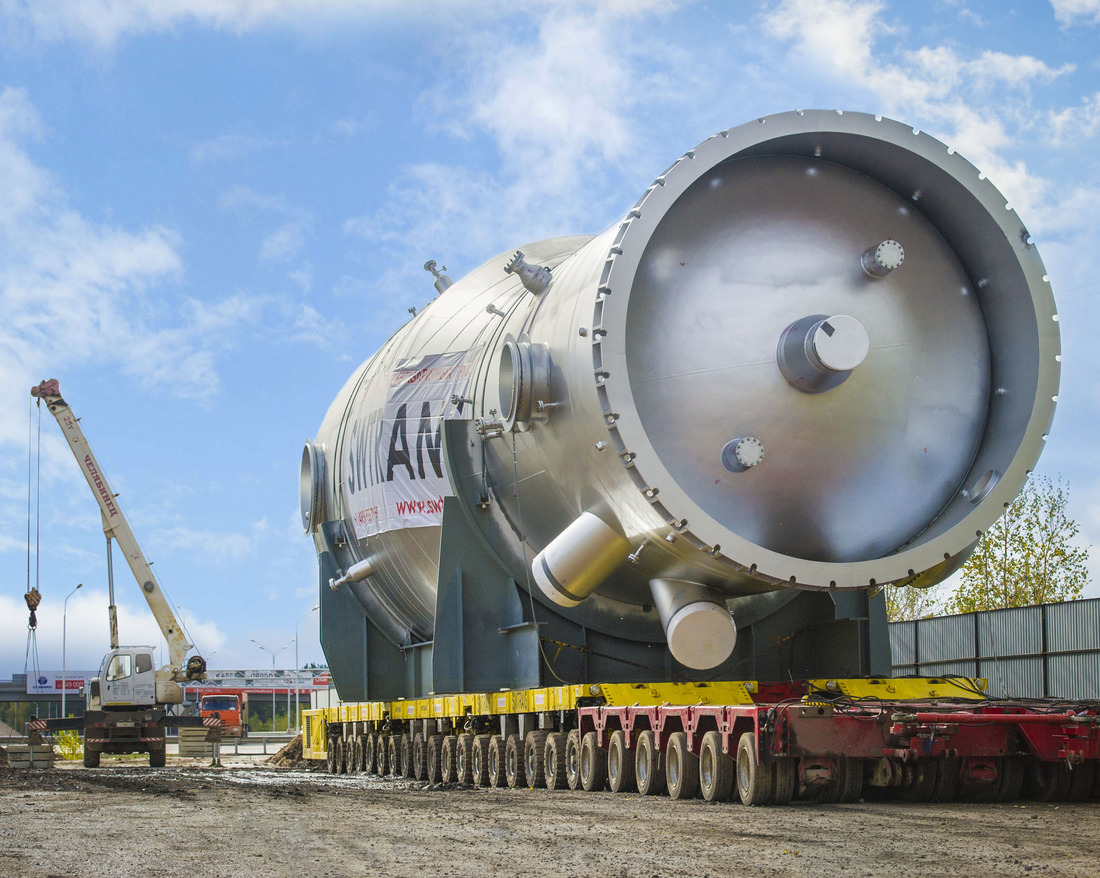 Delivery of the reactor to Gazprom neftekhim Salavat
The implementation of the project is currently in the active stage of construction works. The cargo being delivered to the industrial site is the reactor-regenerator unit which is the main section of the Complex. This section is the heart of fluid catalytic cracking process, i. e. separation of vacuum gas oil into components at high temperature with continuous catalyst regeneration. The Unit consists of 5 sections: reactor stripper, regenerator, riser reactor with a lift pot, start-up vent silencer and orifice chamber. The large-tonnage equipment is supposed to be delivered to the site of the company at the beginning of November.
«The whole equipment is produced in Germany by MAN Diesel&Turbo. A number of measures have been taken for its transportation. For example, 12 out of 17 bridges along the route have been reinforced. Construction of the Catalytic Cracking Unit will help to increase the production of Euro-4 and Euro-5 gasolines and the processing depth. Moreover, it will provide about 150 workplaces», Rustem Galiev, Director for Investments and Capital Construction of Gazprom neftekhim Salavat says.
For reference:
Gazprom neftekhim Salavat is one of the largest oil refining and petrochemical complexes in Russia with a complete cycle of crude hydrocarbons processing. The range of products includes gasolines, diesel fuel, kerosene, other oil products, liquefied gases, butyl alcohols, plasticizers, polyethylene, polystyrene, ammonia, urea and other products. Being the major exporter in Russia, the Company constantly revamps the existing production facilities and constructs new plants, implements up-to-date automated process control systems and improves the governance structure for optimization of the Company operations.


Press office, Gazprom neftekhim Salavat

+7 3476 39-16-81