Company management of JSC «Gazprom neftekhim Salavat» has held a business meeting on the construction of combined cycle power plant PGU-410T.
The delegation comprising LLC Gazprom Transgaz Ufa, LLC Gazprom Mezhregiongaz Ufa and LLC Gazprom Gazoraspredeleniye Ufa visited the combined cycle power plant with a capacity of 410 MW, a construction project of JSC «Gazprom neftekhim Salavat».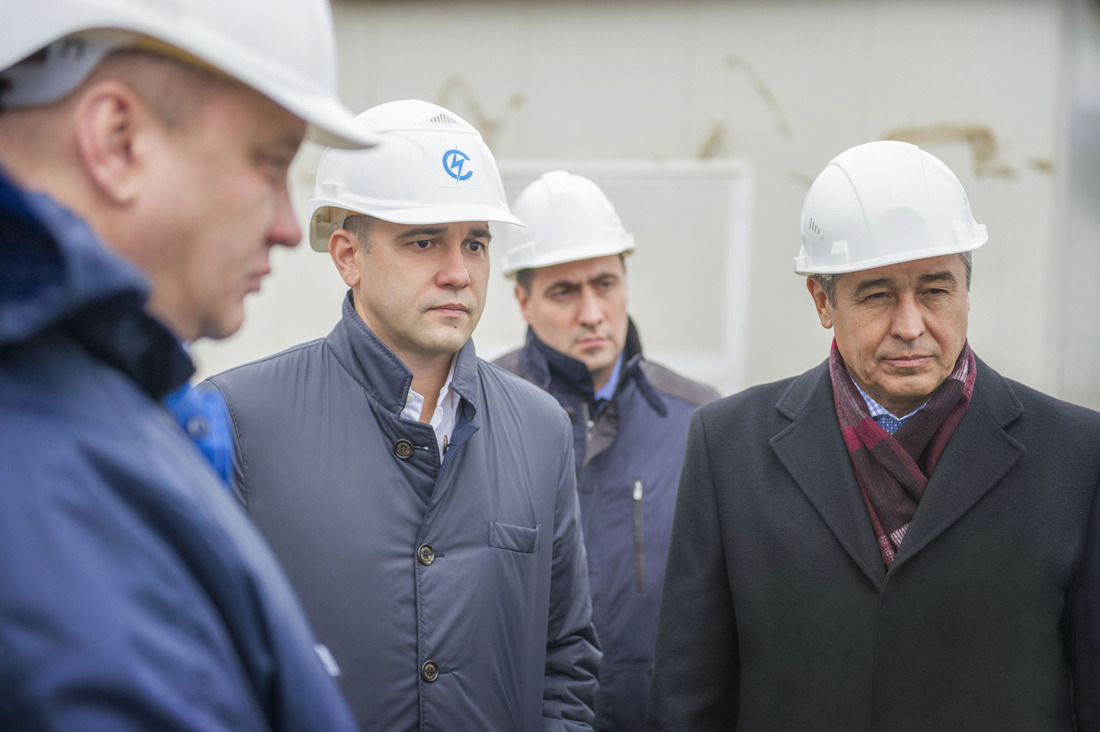 Рабочая встреча по вопросам строительства парогазовой установки ПГУ-410Т
The works on assembling a joint point between a gas pipeline branch connected to the power generation unit and the main pipeline Kumertau-Ishimbai are being carried out.
When visiting the site the delegates held a meeting where they discussed the issues of external gas supply of the unit and the time period for gas transportation to the power generation unit. CCPP administration complex, gas measuring unit, main engineering building and central control room were shown to the participants of the meeting
The construction of «Novosalavatskaya PGU» began in 2012. The design technical and economic indices of the new power plant are among the best ones in the global practice of combined cycle power plants and considerably exceed the parameters of the existing power plants in Russia. Low emissions to the air are the significant advantage of PGU-410T.
For reference:
JSC «Gazprom neftekhim Salavat» is one of the major oil refining and petrochemical complexes in Russiawith a complete cycle of crude hydrocarbons processing. The range of products includes gasoline, diesel fuel, kerosene, other petroleum products, liquefied gases, butyl alcohols, plasticizers, polyethylene, polystyrene, ammonia, urea and others. Being the largest exporter in Russia, the Company revamps existing production facilities and constructs new plants, implements process control systems and improves the governance structure with a view to optimize operation of the Company.





Press office, Gazprom neftekhim Salavat

+7 3476 39-16-81