Russia's largest Acrylic Acid Plant goes into commercial operation
December 2, 2017 2017 00:00
Salavat has held a ceremony to mark the commercial operation of Acrylic Acid Plant in Gazprom neftekhim Salavat.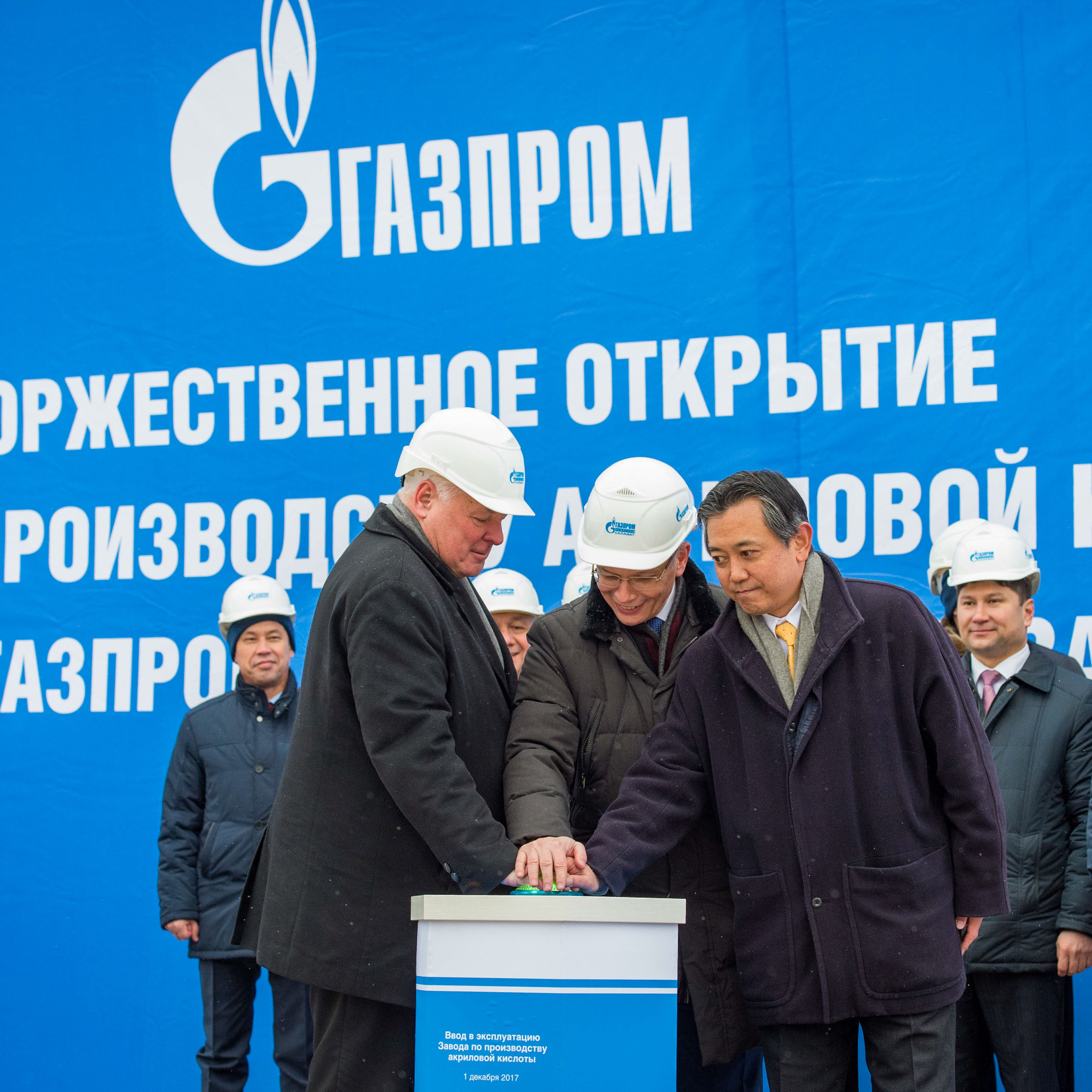 Ceremonial start-up of the new plant
The ceremony brought together Valery Golubyev, Gazprom Deputy Chairman of the Board, Rustem Mardanov, the Prime Minister of the Government of Bashkortostan, Vladimir Markov, Head of Gazprom's Department, managers of core departments and affiliates of the Company.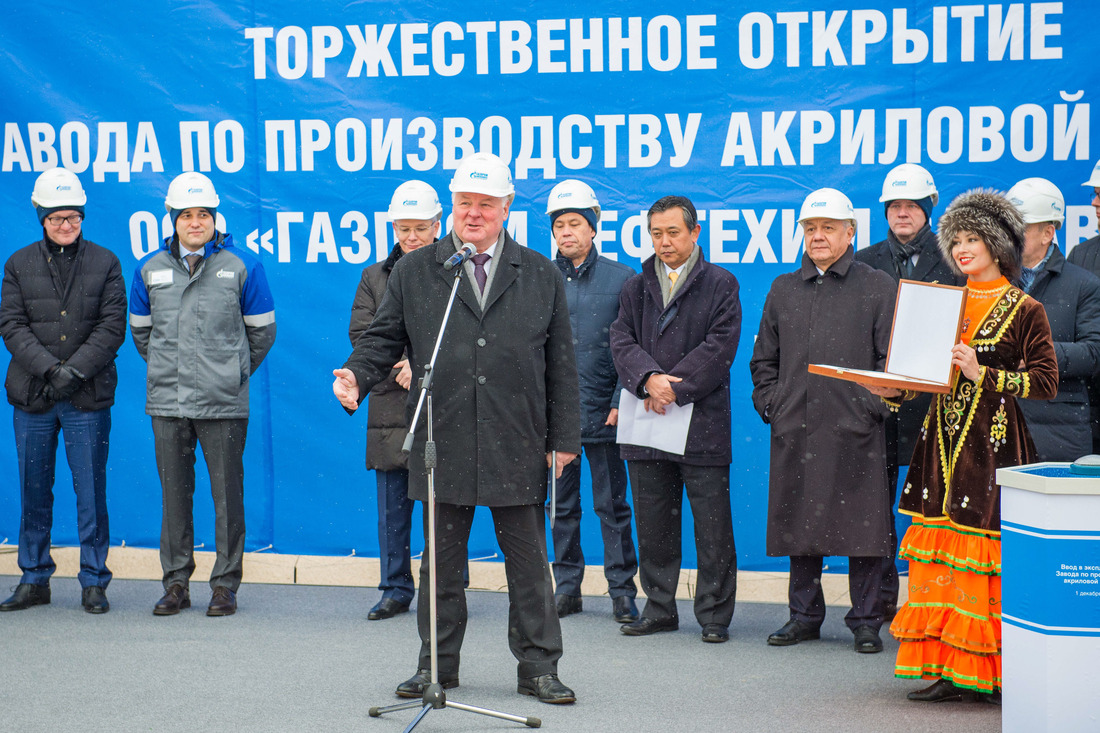 Valery Golubyev, Gazprom Deputy Chairman of the Board, acknowledged the uniqueness of the new plant
The advanced high-tech plant receives propylene (the product of hydrocarbon processing unit) which is used for production of crude acrylic acid with capacity of 80 kt pa. Taking into account this value the plant is considered to be the largest one in Russia. The feedstock is further processed into glacial acrylic acid (35 kt pa) and used together with butyl alcohol to produce butyl acrylate (80 kt pa). Acrylic acid and butyl acrylate are applied as the universal raw materials for production of various household goods, in particular varnishes, paints, washing powders and medical products.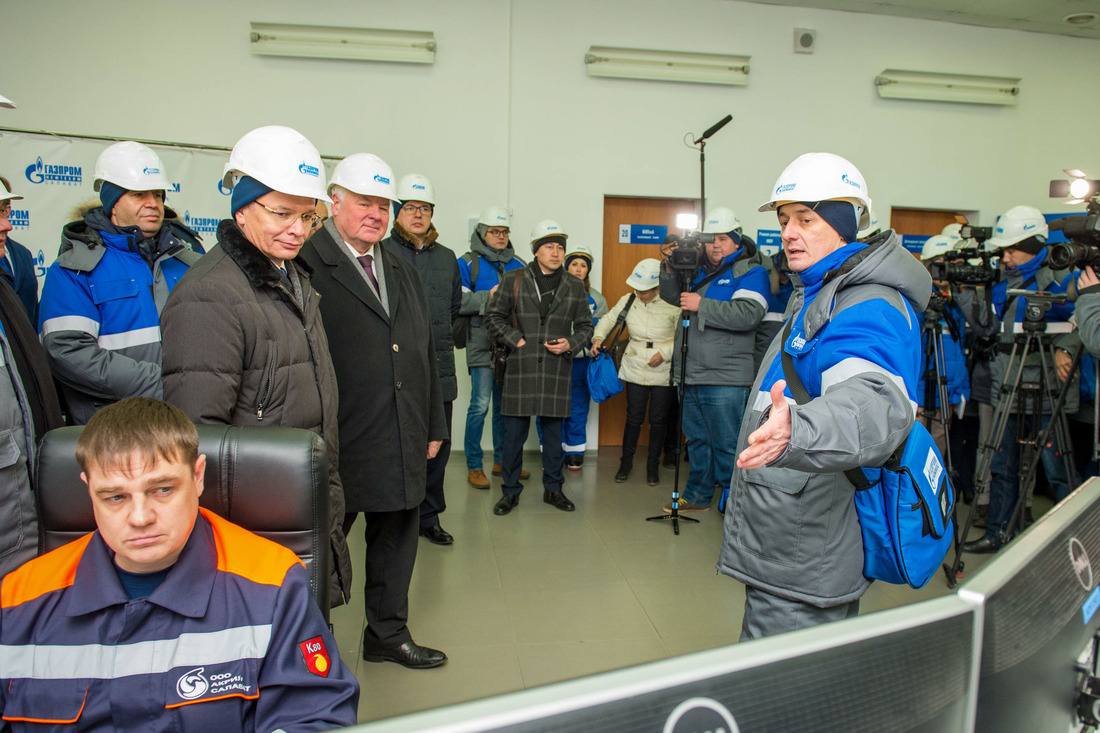 In CCR within ISBL of the new plant
Butyl acrylate production unit at the site of Gazprom neftekhim Salavat will help to completely replace imports of this product and satisfy the future demand for it of the Russian chemical industry.
Glacial acrylic acid release creates the conditions for production of superabsorbents (highly absorbing materials) in Russia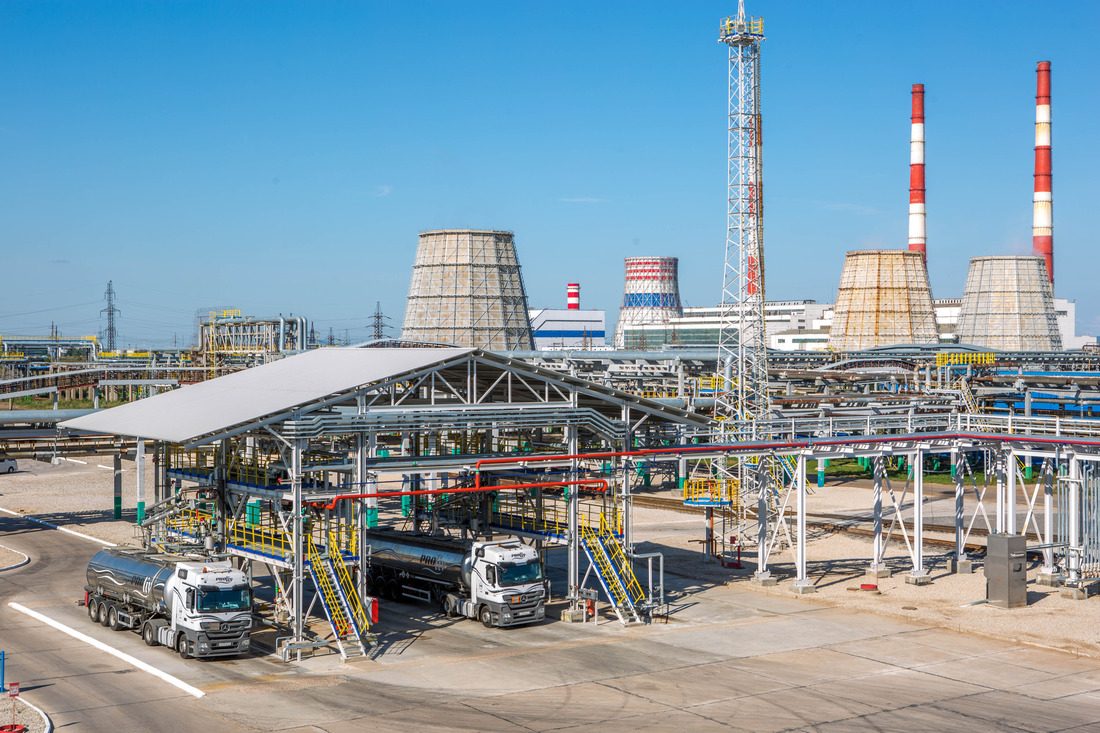 New plant allows Gazprom neftekhim Salavat to produce the feedstock for final petrochemical products, i. e. superabsorbents, acrylic dispersions and paints.
Application of modern technologies made it possible to establish an eco-friendly production plant. Collecting, purification and thermal treatment system for waste water, heavy ends of acrylic acid and butyl acrylate fully prevents from harmful emissions into the air.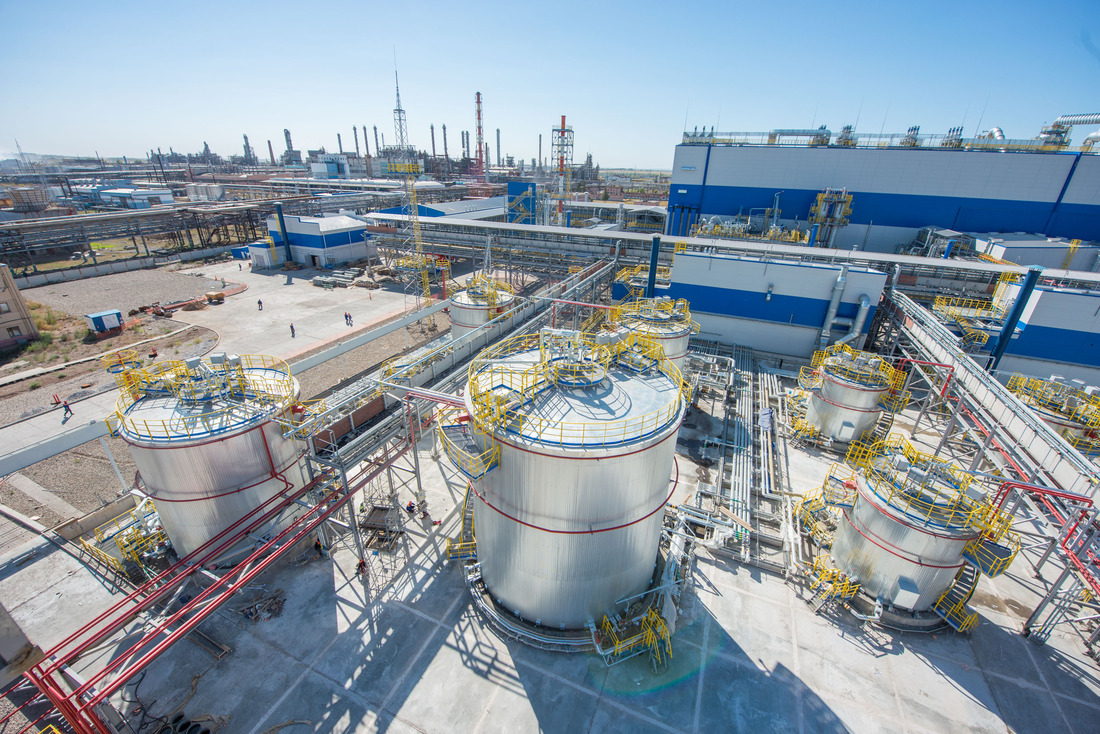 Operation of Acrylic Acid Plant has no adverse environmental impact.
The project created 340 new jobs.
For reference
Gazprom neftekhim Salavat integrated into Gazprom Group is one of the largest oil refining and petrochemical complexes in Russia with a complete cycle of crude hydrocarbons processing. The range of products includes gasolines, diesel fuel, kerosene, other oil products, liquefied gases, butyl alcohols, plasticizers, polyethylene, polystyrene, ammonia, urea and other products.


Press office, Gazprom neftekhim Salavat

+7 3476 39-16-81