Commercial output increased
January 23, 2018 2018 12:41
The Company summarized the production activities over 2017.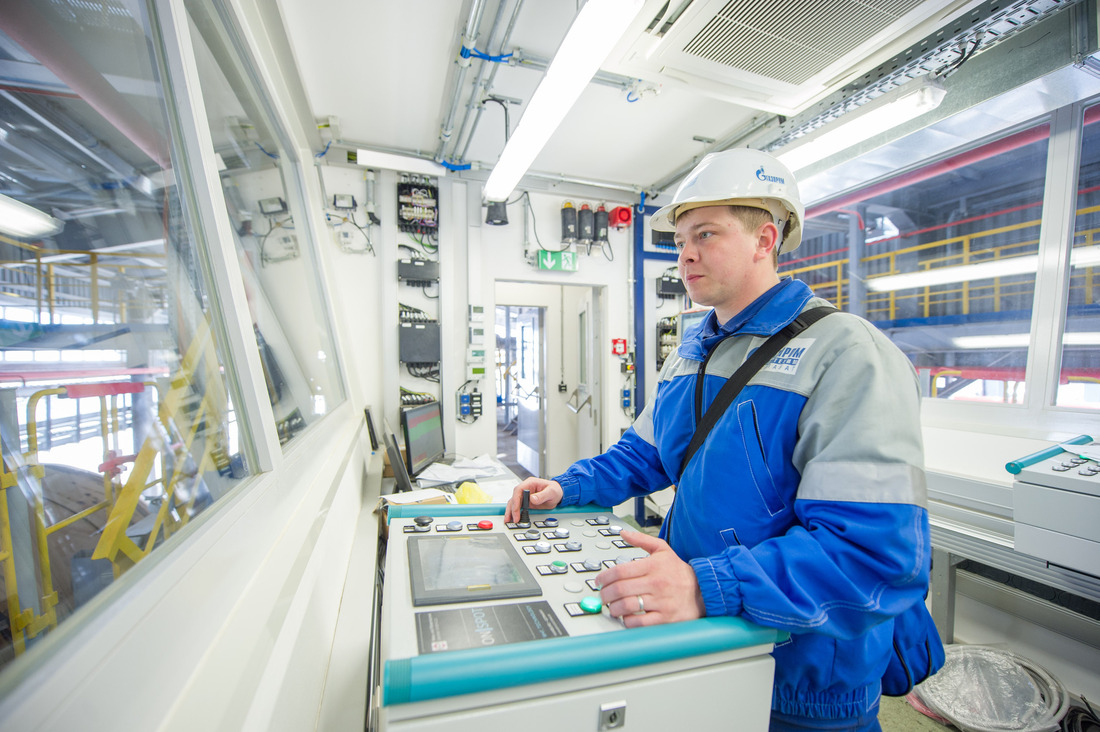 Oil products handling operator at automated on-spot loading unit.
As of the year end, Gazprom neftekhim Salavat petrochemical complex processed over 6.5 million tons of crude hydrocarbons. Furthermore, the Company completely switched to the feed supplied by Gazprom enterprises. Particularly, in 2016 a refining scheme was implemented for fuel oil from Astrakhan Gas Processing Plant (by late 2016, 8 thousand tons of Astrakhan fuel oil had been refined; in 2017 this value reached more than 281 thousand tons). Besides, in 2017 the Company substituted the Western Siberian oil with lighter oil from the Tsarichanskoye field of Gazprom Neft.
In 2017 the quantity of gas condensate progressively increased in the feedstock of the petrochemical complex. Its processing yield was raised by 8%; it made therefore 4 702 105 tons.
Motor gasoline production grew by 53.7% up to 916 107 tons due to enhanced gas condensate processing and a new commissioned isomerization unit of pentane-hexane cut.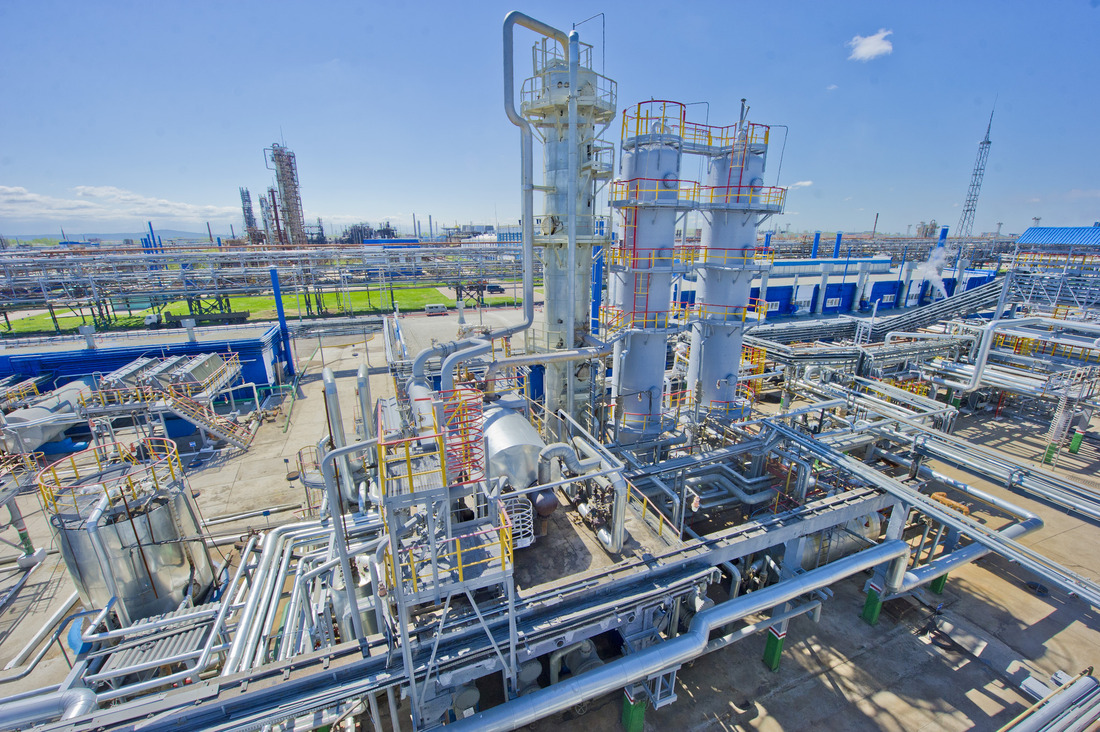 Oil Refinery
A favourable market environment afforded increased output of petrochemical (plasticizers, 2-ethylhexanol, propylene, butylene-butadiene cut) as well as gas chemical (carbamide) products.
Acrylic acid plant, which was put into operation in 2017, released 57 202 tons of acrylic acid, 68 728 tons of butyl acrylate, and 14 tons of glacial acrylic acid.

For reference
Gazprom neftekhim Salavat is an affiliate of Gazprom Pererabotka and one of the largest oil refining and petrochemical complexes in Russia with a complete cycle of crude hydrocarbons processing. The range of products includes gasoline, diesel fuel, kerosene, other oil products, liquefied gases, butyl alcohols, plasticizers, polyethylene, polystyrene, ammonia, urea and other products. Being the major exporter in Russia, the Company constantly revamps the existing production facilities and constructs new plants, implements up-to-date automated process control systems and improves the governance structure for optimization of the Company operations.


Press office, Gazprom neftekhim Salavat

+7 3476 39-16-81