Gasolines and diesel fuel output increased in the 3rd quarter 2018
Gazprom neftekhim Salavat has summarized its production activities for the nine months of the current year. An increase in production has been established at the Oil Refinery, the Monomer Plant and the Acrylic Acid Production Unit.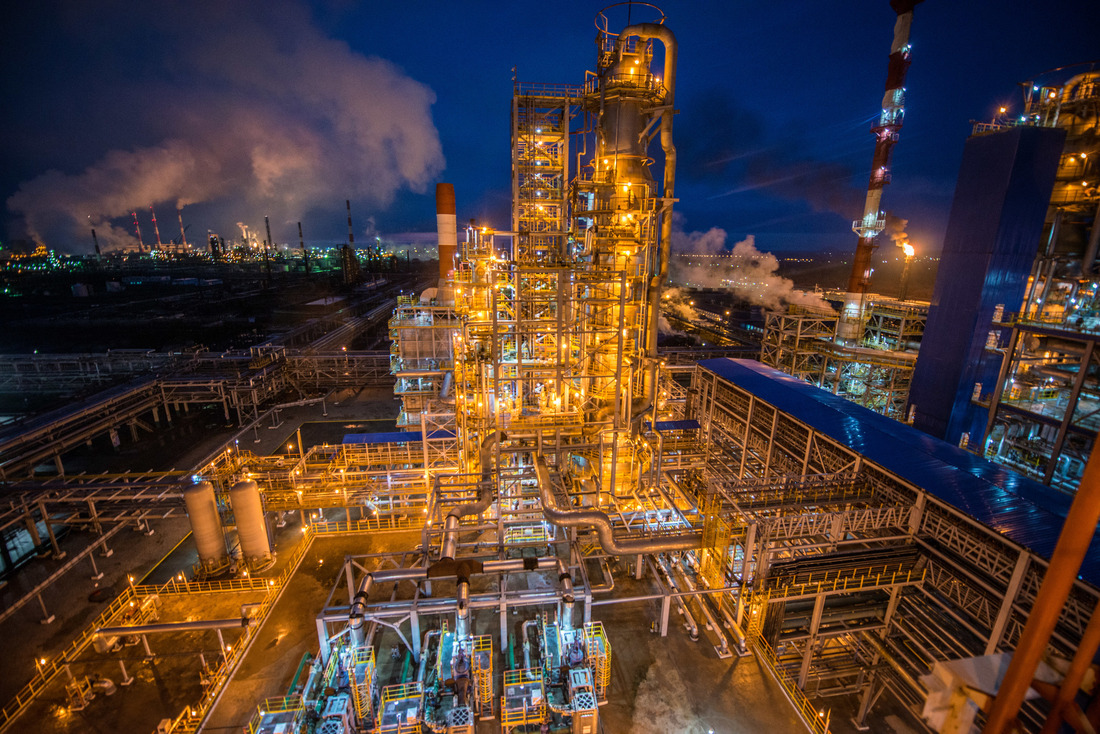 ELOU-AVT-6 Unit (Desalter and CDU/VDU)
The stable operation of units producing blendstocks for commercial gasolines as well as the beneficial market conditions have allowed to increase the yield of motor gasolines by 16.1 %. The output for the three quarters has made 749.3 thousand tons. The production of diesel fuel has grown by 30.2 % to 1 426.4 thousand tons.
The performance of the Monomer petrochemical plant is also net positive. Over the nine months of 2018 the ethylene yield has made 285.9 thousand tons, which is an increase of 28.9 % over the previous year. The major reason for growth of the target products output is switching to a two-year run between repairs at the Ethylene and Propylene Production Unit (EP-340). Besides, there has been an increase in the output of such products as styrene (by 25%), n-butanol (by 23.8%), isobutanol (by 28.7%), and DOP plasticizer (by 33.4%).
The manufacture of commercial products by the Acrylic Acid Production Unit has been on the rise. Thus, the production of glacial acrylic acid has grown by 72.1% to 15 638 tons over the three quarters of 2018 due to the increased consumer demand. The growth of butylacrylate output has made 2.6%, that is 50 077 tons.
For reference:
Gazprom neftekhim Salavat is an affiliate of Gazprom Pererabotka and one of the largest oil refining and petrochemical complexes in Russia with a complete cycle of crude hydrocarbons processing. The range of products includes gasolines, diesel fuel, kerosene, other oil products, liquefied gases, butyl alcohols, plasticizers, polyethylene, polystyrene, ammonia, urea and other products. Being the major exporter in Russia, the Company constantly revamps the existing production facilities and constructs new plants, implements up-to-date automated process control systems and improves the governance structure for optimization of the Company operations.
Press office, Gazprom neftekhim Salavat
+7 3476 39-16-81