Innovative Locomotives
LLC Gazprom neftekhim Salavat plans to purchase LNG locomotives
Within the framework of the 9th St. Petersburg International Gas Forum, Gazrpom neftekhim Salavat concluded an Agreement with JSC Sinara — Transport Machines on supply of 12 shunting locomotives, TEMG1 model, 1200 HP, powered by liquefied natural gas (LNG).
Joint working bodies will be soon established to prepare solutions to issues, stipulated in the Agreement.
New LNG locomotives have bigger potential due to the use of the more economical and ecologically-friendly NGV fuel. A gas turbine locomotive, for instance, has a two-fold margin to follow the strictest harmful emissions norms — Stage 3B.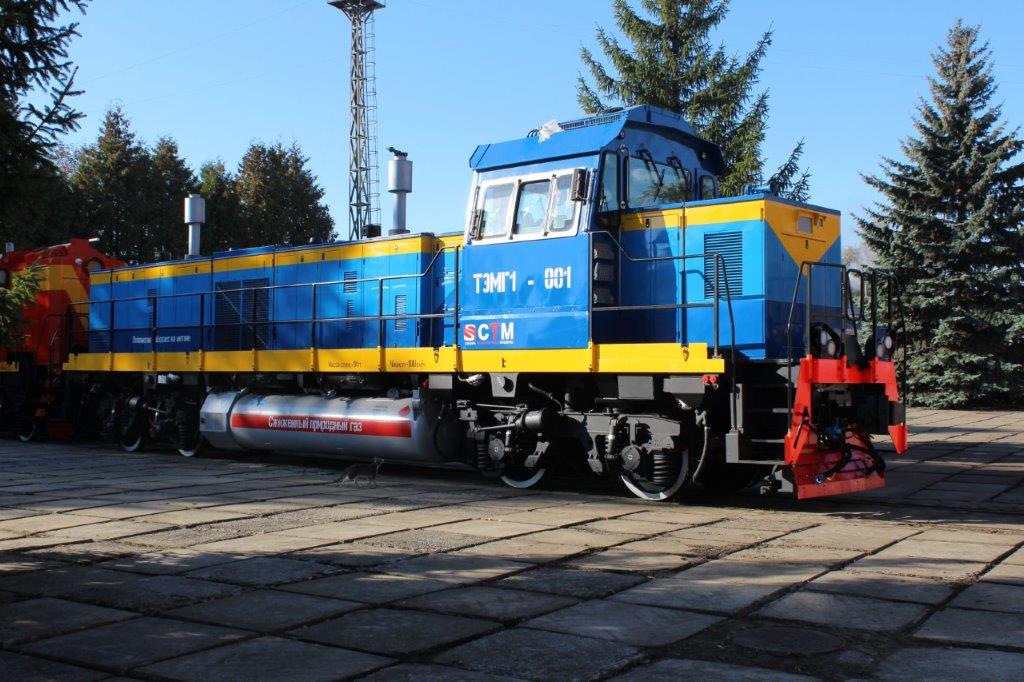 Shunting TEMG1 locomotive
A four-axle TEMG1 locomotive, 1200 HP, powered by LNG, was shown in August, 2019. TEMG1's design features allow using only one engine at idle speed, with the second started on demand, thus ensuring advanced safety and less fuel consumption compared to locomotives with one engine at the power plant.
Development and supply of the shunting vehicles is conducted within the state program for conversing market members to NGV fuel with endorsement of The Ministry of Industry and Trade of the Russian Federation.
For reference
Gazprom neftekhim Salavat is one of the largest oil refining and petrochemical complexes in Russia. The Complex was founded in 1948.
The Company is integrated into the Gazprom system. It has the basic advantage, consolidating on a single site a full cycle of crude hydrocarbons processing, petrochemistry and mineral fertilizers production. The Company comprises the Oil Refinery, Gas & Chemical Plant and the Monomer Plant.
Gazprom neftekhim Salavat produces more than 100 items, over 50% of which are bulk products including motor gasoline, diesel fuel, fuel oil, styrene, polystyrene, low density polyethylene, high density polyethylene, DOP plasticizer, butyl alcohols, sulphur, ammonia, urea, acrylic acid, butyl acrylate etc.
The oil refining and petrochemical products are exported to all the federal subjects of the country. The export reach covers over 50 CIS and non-CIS countries including Finland, China, Brazil, the UK, Western Europe countries and the Baltic states.
High quality of Gazprom neftekhim Salavat output is confirmed by certificates of conformity to ISO 9001 and 14001, the international standards of quality and environmental safety.
The Company's occupational health and safety management system is compliant with the requirements of OHSAS 18001 international standard.
JSC Sinara — Transport Machines, STM is a divisional machine-building holding of Sinara Group, combining scientific, technological and production potential of Russian companies engaged in engineering, manufacturing, and service maintenance of railway equipment and diesel industrial units. It also provides traction services, rents out locomotives and maintenance vehicles, maintains rail tracks and infrastructure.
Press office, Gazprom neftekhim Salavat
+7 3476 39-16-81