Comprehensive testing is under way
May 19, 2020 15:35
LLC Gazprom neftekhim Salavat conducts a comprehensive testing of units under the reconstruction project on sewage treatment facilities.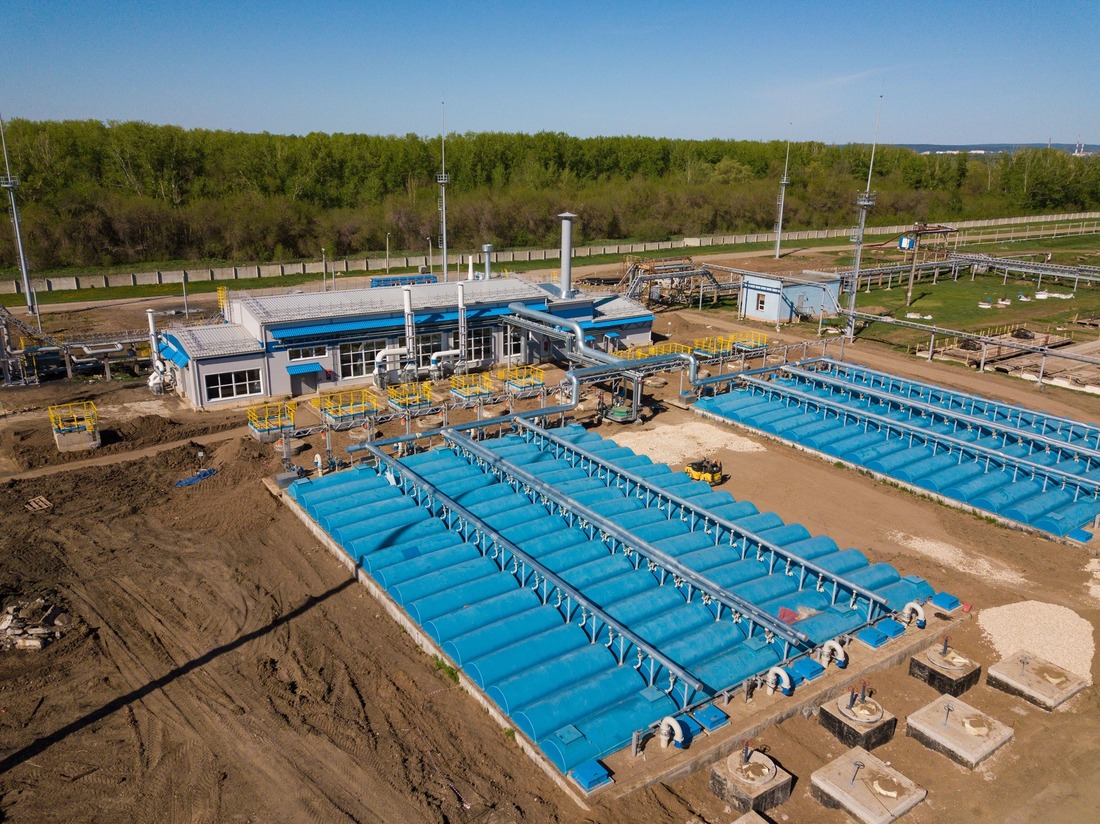 New bar screen building and oil separators with a sludge pump station were built at the treatment facilities.
The industrial wastewater treatment at the reconstructed units began on 6 April. This system works in full test mode.
Within the Company's priority project, there were reconstructed, modernized or rebuilt facilities for mechanical cleaning of industrial effluents.
As a result of this stage, industrial, salt- and soluble organics-containing sewage water was converted to a new technological process with the most up-to-date, environmentally friendly technologies. The automated process control system, embedded in the reconstruction project, plays the leading role in shifting towards the best available technologies.
The new bar screen building with new equipment was built and started up at the plant. Old oil separators were replaced with the new more efficient deeper ones of closed type with sludge and oil products collecting pigs. This block is the first barrier in the multi-staged sewage treatment technology and provides containment of oil products that are not allowed to the next cleaning step, i.e. biological, happening inside aeration tanks.
New oil separators have gas-proof covers, and all evaporation is removed via gas cleaning system. There is used the modern filtration: the first, cellular bag filter, contains aerosols and dust, next to it is a carbon filter, that absorbs all evaporation.
— It is important to highlight, that the stages, implemented for reconstruction of sewage treatment facilities, solve both ecological issues of the cleaning works and can help introduce new future development projects for Gazprom neftekhim Salavat, — deputy director general, chief engineer, Ayrat Akhmetshin pointed out. — Each of 7 stages may be brought into independently of each other, and a decision to realize a specific one depends on the effectiveness of the already performed works and long-run objectives for the development of Gazprom neftekhim Salavat's units. The first and second stages already provide an opportunity to work with 110% load, that may be still increased, e.g. in regard to the possible creation of the free economic zone "Alga" at the industrial territory of Salavat. Next reconstruction units are radial-flow settling tanks with pump station OC-203 and the old flotation unit. The 4 settlers, Ø40 m each, will have a domed roof with a gas treatment system installed.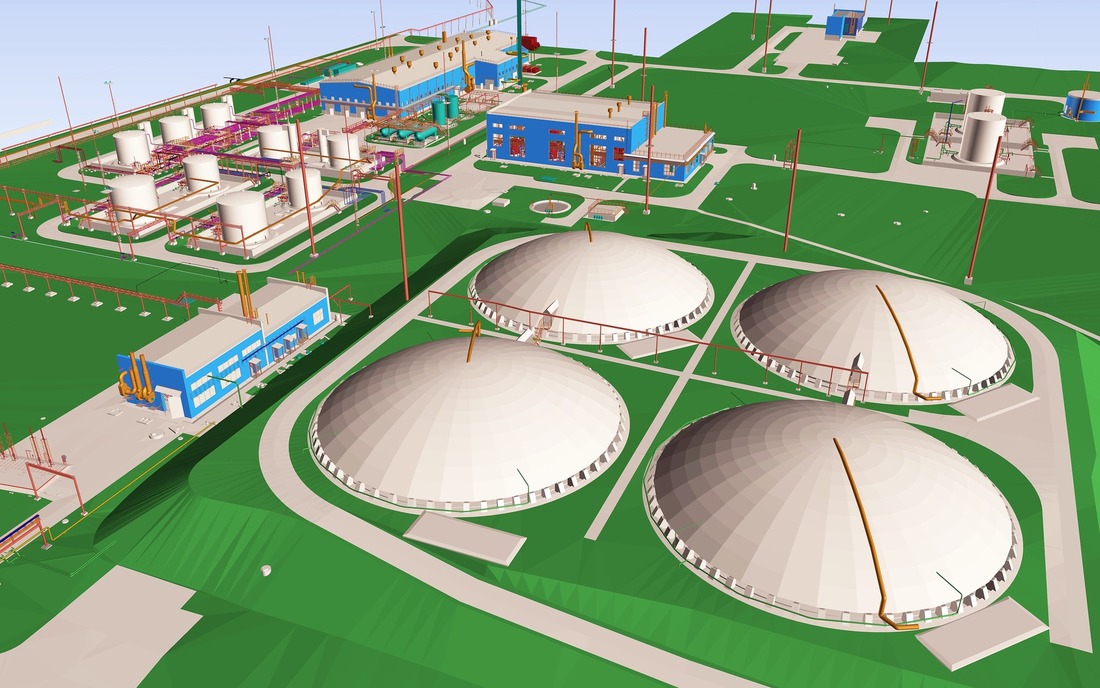 Installation design of domed roofs for Ø40 m settling tanks.
The cleaning facilities have been in work since 1954 and treated effluents from various sources: Gazrpom neftekhim Salavat itself, Salavat's housing and public infrastructure, constituting >50% of the total sewage amount, and plants of Salavat and Ishimbay. In order to fulfill step-by-step commissioning of upgraded units in the current production conditions, the reconstruction is divided into 7 stages. Once finished, the project will help decrease emissions, boost water return for re-use from the present 5% to planned 75%, and cut discharges to Belaya river, that has the highest fishery degree. Requirements for discharges here are several times more stringent than those for drinking water in terms of some components. Performed operations will let Gazprom neftekhim Salavat conform with all standards and reduce environmental impact.
For reference:
Gazprom neftekhim Salavat is one of the largest oil refining and petrochemical complexes in Russia. The Complex was founded in 1948.
The Company is integrated into the Gazprom system. It has the basic advantage, consolidating on a single site a full cycle of crude hydrocarbons processing, petrochemistry and mineral fertilizers production. The Company comprises the Oil Refinery, Gas & Chemical Plant and the Monomer Plant.
Gazprom neftekhim Salavat produces more than 100 items, over 50% of which are bulk products including motor gasoline, diesel fuel, fuel oil, styrene, polystyrene, low density polyethylene, high density polyethylene, DOP plasticizer, butyl alcohols, sulphur, ammonia, urea, acrylic acid, butyl acrylate etc.
The oil refining and petrochemical products are exported to all the federal subjects of the country. The export reach covers over 50 CIS and non-CIS countries including Finland, China, Brazil, the UK, Western Europe countries and the Baltic states.
High quality of Gazprom neftekhim Salavat output is confirmed by certificates of conformity to ISO 9001 and 14001, the international standards of quality and environmental safety.
Press office, Gazprom neftekhim Salavat
+7 3476 39-16-81