Investments
Today the company's policy is the implementation of a large-scale investing program. The objective is the construction of new production facilities and modernization of operating ones based on up-to-date and environmentally friendly processes.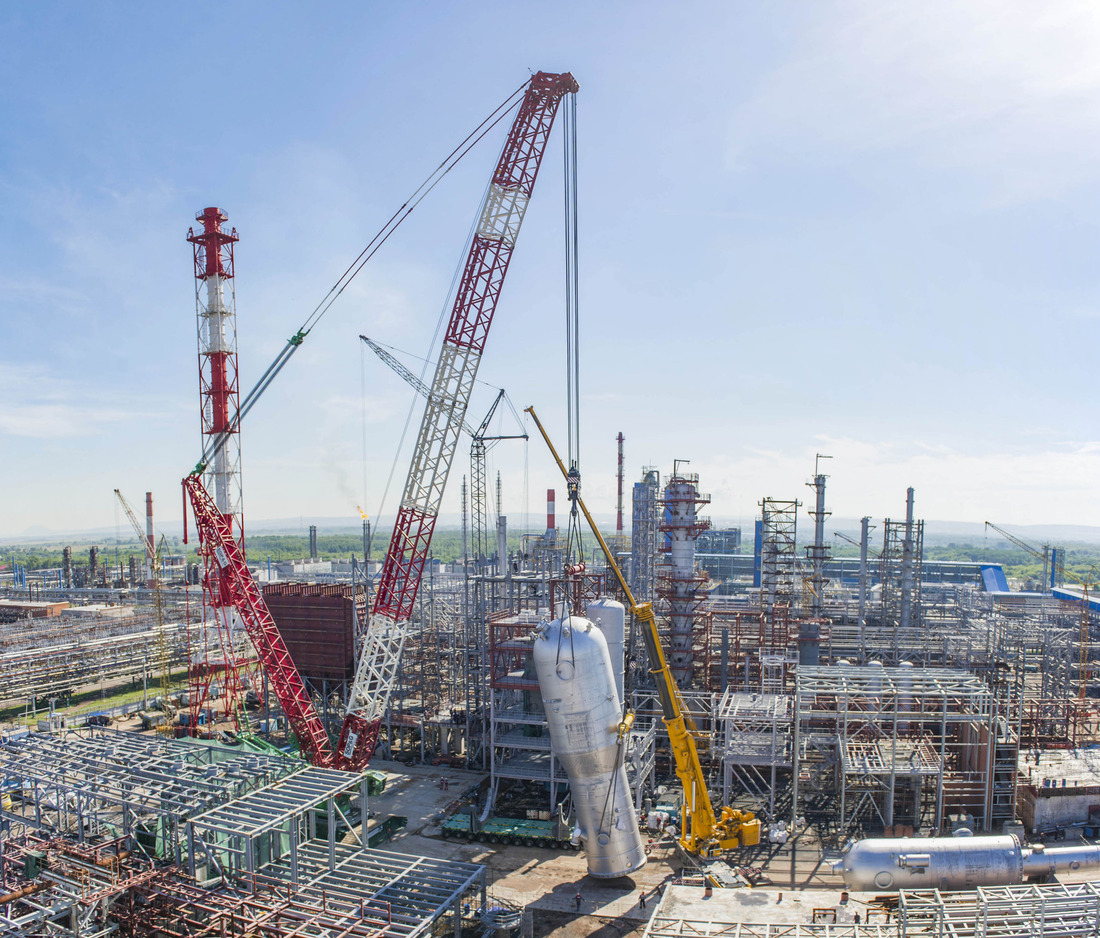 Construction of Catalytic Cracking Unit. July 2016
The Company has accepted the Development Strategy. The main conclusions are:
the Company will seek to expand existing petrochemical facilities implementing the projects for new units construction and revamping the Oil Refinery;
regarding production of mineral fertilizers, the main emphasis is made on production modernization to increase the products quality and output.
Implementation of all the projects will allow to:
strengthen the company's position in the industry sector;
replace the worn-out and out-of-date facilities by new modern highly effective and competitive ones, thereby to ensure the development of industrial production in the region complying with ecological safety regulations and energy saving requirements;
enter the new export and federal markets with the new competitive products;
ensure the creation of new workplaces (about 2000 new workplaces).
Completed projects:
Acrylic Acid and Acrylates Complex

Combined Cycle Power Plant PGU-410T

Unit of Isomerization of pentane-hexane cut

Automated

On-Spot Loading Unit

for oil products

Pressure Swing Adsorption Unit (PSA)

Catalytic Cracking Complex

Hydrogen Production Unit
Projects in the implementation phase:
Sulfur-Alkaline Waste Water Neutralization Unit

Industrial Sulphur Plant

Reconstruction of the Sewage Treatment Facilities