Education and Training
Gazprom neftekhim Salavat has acquired a continuous personnel training model for its production purposes — starting from school and finishing with corporate training.
Personnel policy programs are designed to be long-term and result in getting well-qualified, responsible employees ready to work in a team.
The Company realizes its educational projects on the basis of Salavat Lyceum No.1. They are Specialized Physics, Chemistry and Maths Class, Specialized Humanities Class, School of the Future.
First Lyceum
Education at the Lyceum No.1, a municipal budgetary secondary educational institution of Salavat, makes the first step of personnel training.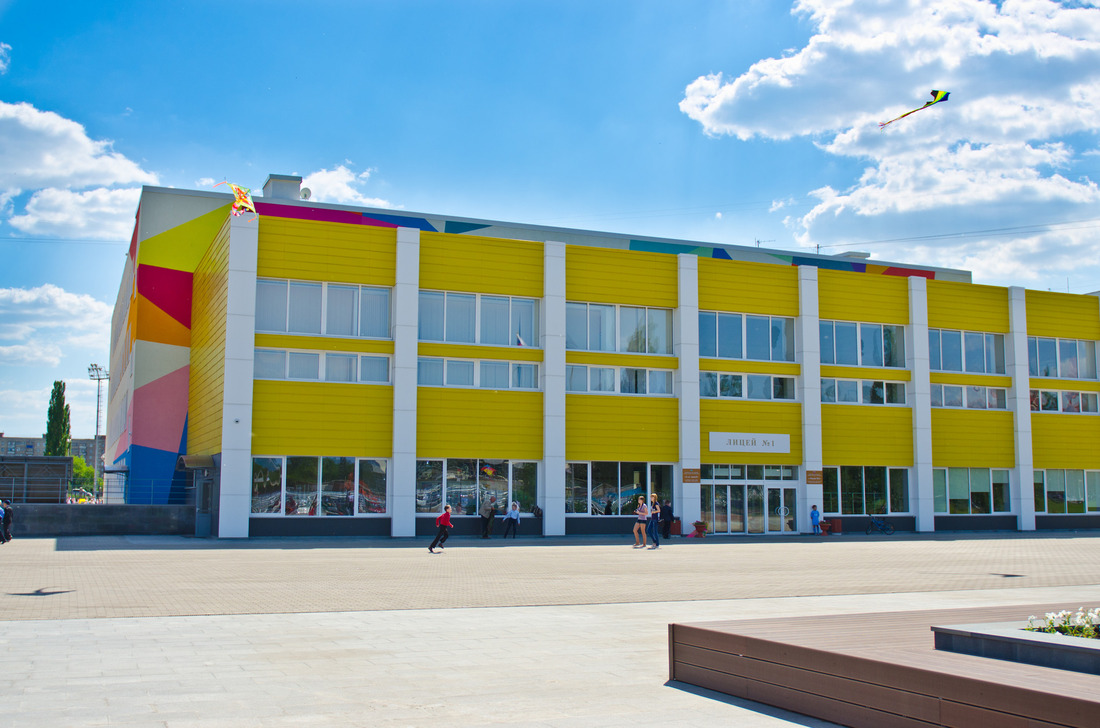 Lyceum No.1. Building of the elementary school
The history of the Lyceum as an innovative training ground for the children of Salavat and the South of Bashkortostan started with such educational projects as Specialized Physics, Chemistry and Maths Class (School No.12) and School of the Future (Lyceum No.10).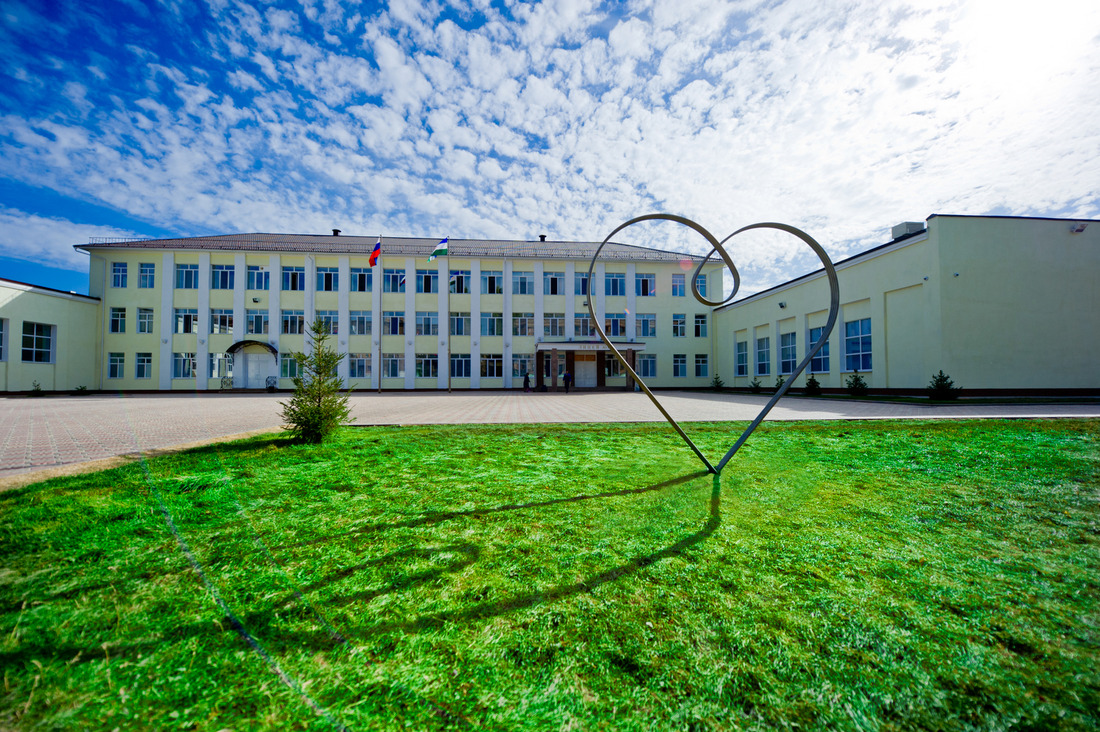 Lyceum No.1. Building of the senior school
In 2010, both educational institutions were combined into Lyceum No.1 and a split-level educational system, a system of specialized education and a system of additional education were created. Thus, the elementary school of the First Lyceum is a creative laboratory designed for seeking, developing and implementing new educational content and teaching methods. Here, more attention is paid to developing creative abilities of children. There is a creative complex that includes studios such as a chess studio, the Akvarelka art studio, a theater group, vocal-choral, sand art, sensory development, animation studios, Zvezdniy Plyazh project group, fitness and dancing studios, the Igry Nashego Dvora (Outdoor Games) sport studio, Tvorcheskaya Masterskaya (Creative workshop) etc.
Middle and senior students are taught at 7 subject departments and in 3 subject laboratories, the learning methods involve developing innovations and using experimental technologies.
Each year, pupils of the Lyceum go to educational trips around Russia, the most brilliant of them get acquainted with culture, customs and traditions of European countries.
The First Lyceum provides unique opportunities to go in for sports: on its basis the first regional branch of Zenit football academy was opened, a hockey class incorporating the young players of the Yurmaty hockey team was created.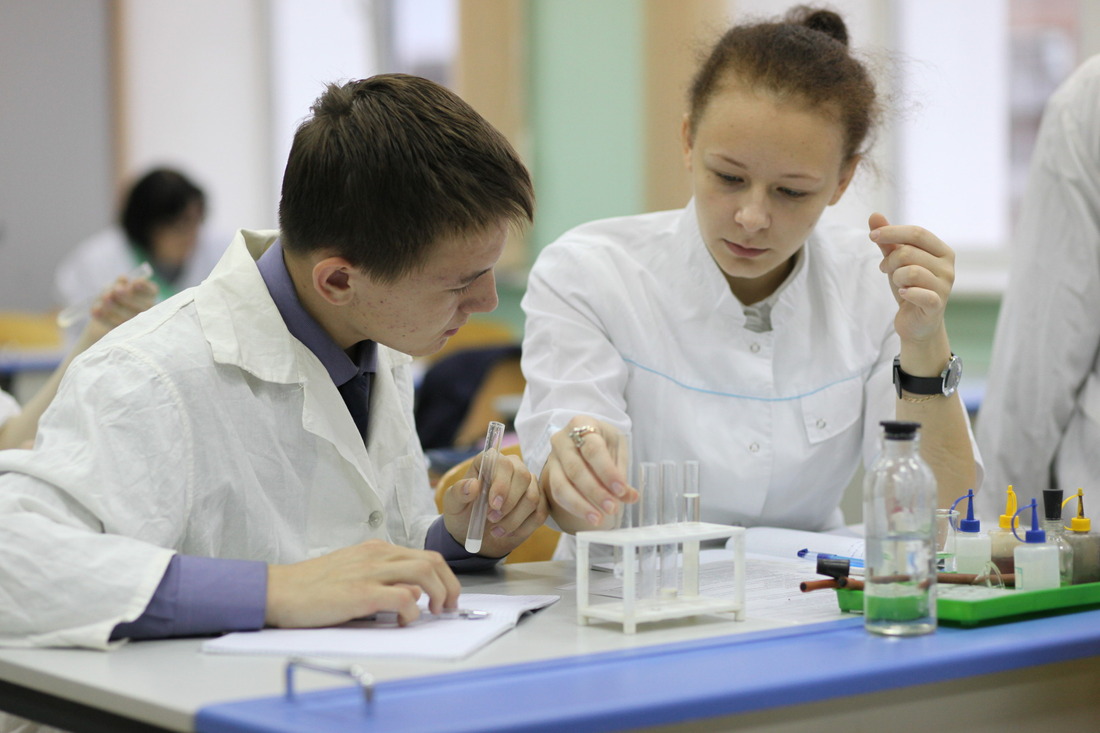 Enhanced study of Chemistry in the specialized class
Salavat Lyceum No.1 cooperates with the leading higher education institutions of Russia and Bashkortostan such as Lomonosov Moscow State University, Moscow Institute of Physics and Technology, Ufa State Aviation Technical University, Zainab Biisheva Sterlitamak State Pedagogical Academy.
In 2012, the First Lyceum joined RUSNANO School League.
In 2013, the First Lyceum was among TOP-100 educational institutions of the Russian Federation, ensuring a high level of proficiency (performance/knowledge) of the Lyceum graduates, specializing in Physics and Maths.
In 2013, the First Lyceum won the first Electronic School republican forum.
In 2014, the First Lyceum was among TOP-30 best educational institutions of the Republic of Bashkortostan.
In 2013, 2014 and 2015, the First Lyceum became the winner of the town's Olympiad movement.
In 2015, the First Lyceum was among TOP-100 best schools of Russia, providing high level of proficiency in Chemistry and Biology, Physics and Chemistry, Physics and Maths specializations.
Production Training Centre
In 2017, the Company was licensed for educational activities. Annually Production Training Centre trains more than five thousand employees under supplementary vocational education and job training programs, as well as other compulsory training programs.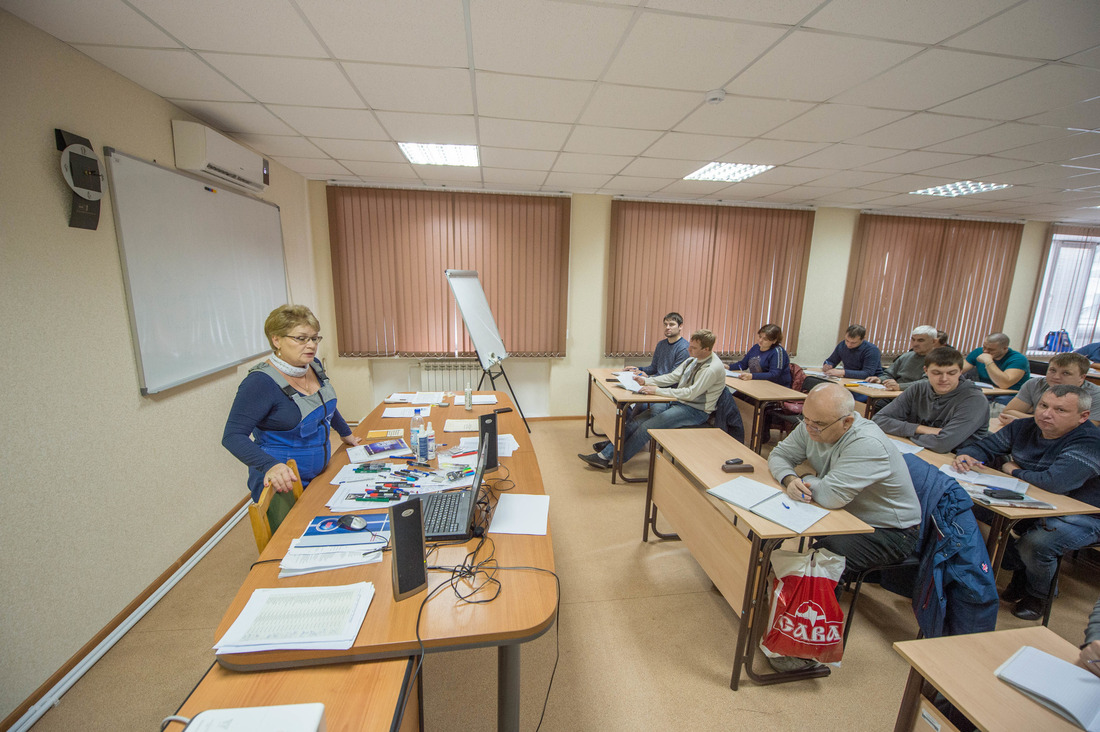 Classes at Production Training Centre
Industrial chairs
Industrial chairs represent an important form of cooperation between the higher school and Gazprom neftekhim Salavat. They are intended for the professional adaptation of students, improvement of the skilled professionals training quality, reinforcement of the practical orientation of the educational process by involving employees of the Company in teaching duties, as well as developing students' flexible and creative thinking necessary to work in current conditions at petrochemical enterprises.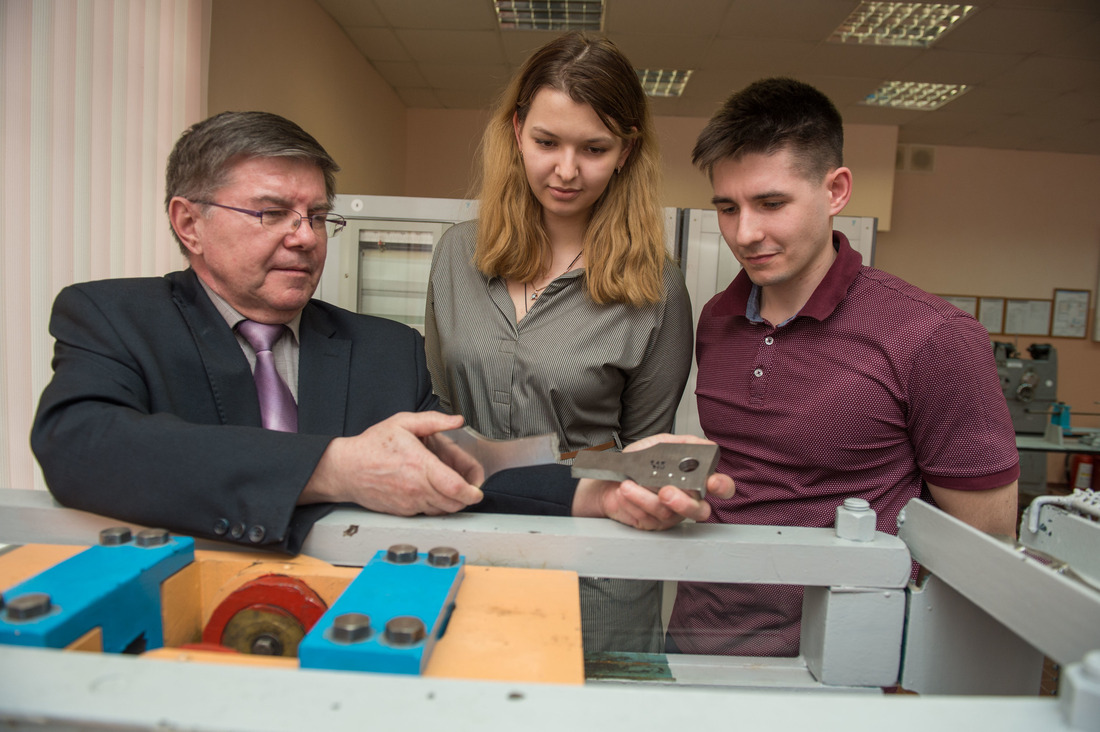 Classes at the industrial chair of UGNTU
Gazprom neftekhim Salavat started creating industrial chairs in 2015 on the basis of Salavat branch of the Ufa State Petroleum Technological University (UGNTU). The first two chairs were established in the field of «Chemical technology processes» and «Electrical equipment and automation of oil and gas production»; in 2016 «Automation of business processes» chair was created. After that, in 2017, the industrial chair «Information technologies at production plants» was established on the basis of Sterlitamak branch of the Bashkir State University. At the end of 2020, the chair «Equipment of petrochemical and oil refining enterprises» was founded on the basis of UGNTU in Salavat. Universities actively involve the Company's employees having academic degrees in various industries for teaching highly focused courses.
Academy of Management — managerial competencies development
The project «Academy of Management» on training of Gazprom neftekhim Salavat production staff by corporate trainers of HR Department is in progress. Succession pool members for management positions from the Company's operational staff reserve undergo training in the form of weekly classes.