Company boosts reliability of ammonia production
September 22, 2017 15:35
In Gas&Chemical Plant, Gazprom neftekhim Salavat, the internals of the ammonia synthesis converter were replaced during the major overhaul period.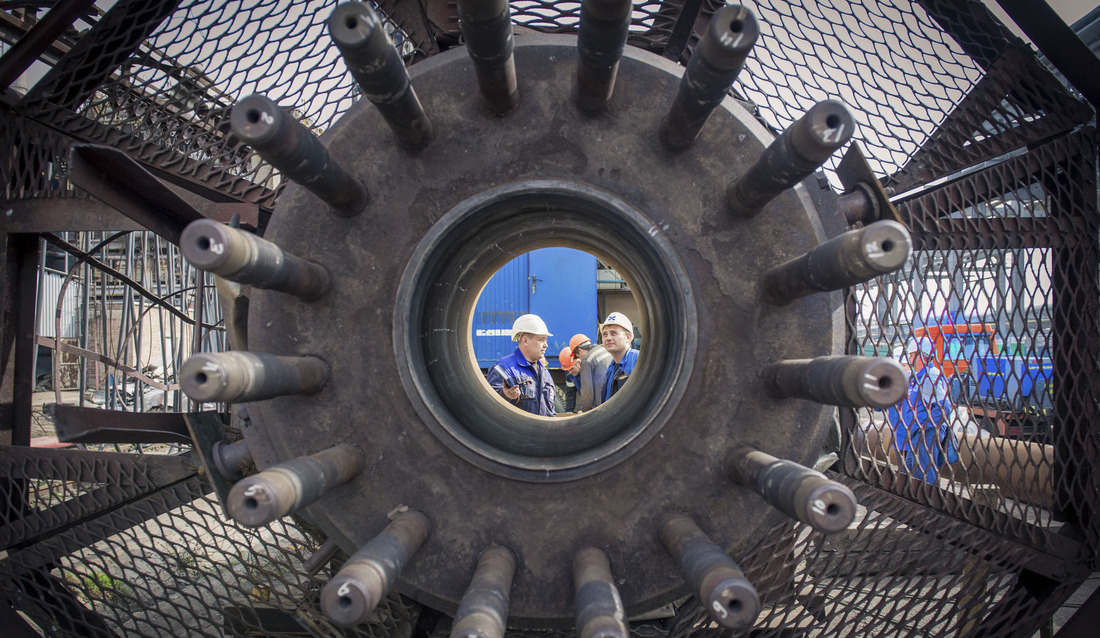 Overhaul works at the ammonia synthesis converter
Further converter operation at the maximum capacity was impossible in view of the metallic wear resulting from internal ammonia synthesis processes. It was decided to temporarily decrease the feed loading and replace the internals during the overhaul period in 2017.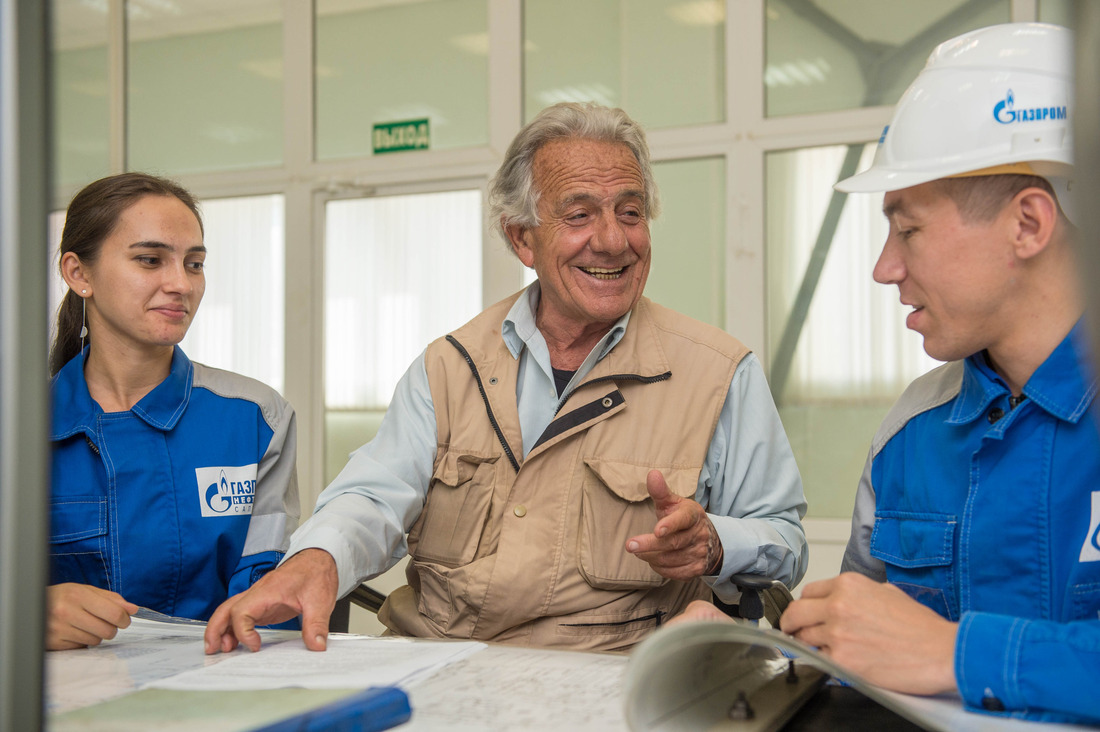 Keen discussion of the process parameters with Sergio Galluzzi (in the center), Casale S. A. start-up advisor.
The converter has been revamped in cooperation with the representatives of the equipment supplier — a Swiss company Casale S. A.
— The lifetime of internals, supplied by the Swiss company, is 8–10 years average, — Nikolay Volkov, Chief Process Engineer, notes. — The new ones are manufactured from metal with upgraded composition and of increased thickness, which is to ensure a longer-term and steady operation of the synthesis converter.
An interchanger is among the most significant newly supplied items. The structure of the interchanger was changed to allow its dismantling without catalyst unloading — in the previous design this was impossible. 128.5 tons of fresh catalyst was loaded in the ammonia synthesis converter.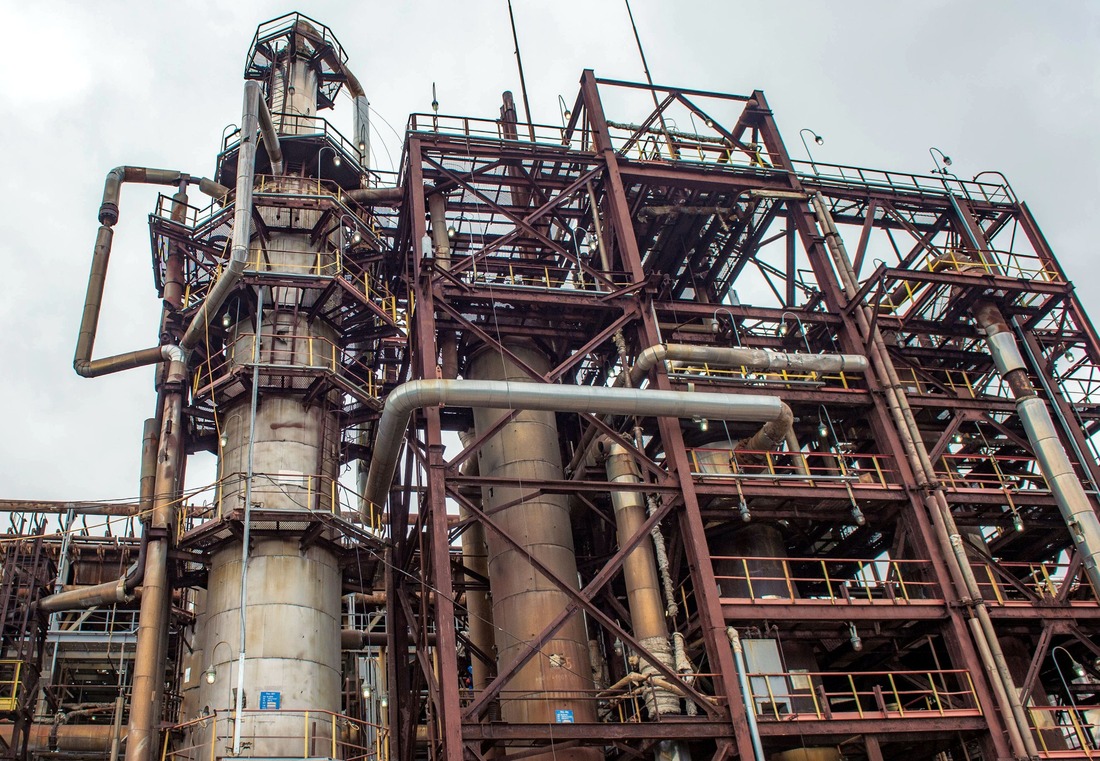 Upon overhaul completion ammonia production will become more reliable
Commissioning and start-up activities are under way at the unit. The converter will be put into operation within the nearest time.
The ammonia synthesis converter is the core of the whole Gas&Chemical Plant in the Company. Here one of the main ammonia production steps is implemented. The converter has been operated since 1986 and refurbished on an intermittent basis, the last works being performed in 2015.
For reference:
Gazprom neftekhim Salavat is an affiliate of Gazprom Pererabotka and one of the largest oil refining and petrochemical complexes in Russia with a complete cycle of crude hydrocarbons processing. The range of products includes gasolines, diesel fuel, kerosene, other oil products, liquefied gases, butyl alcohols, plasticizers, polyethylene, polystyrene, ammonia, urea and other products. Being the major exporter in Russia, the Company constantly revamps the existing production facilities and constructs new plants, implements up-to-date automated process control systems and improves the governance structure for optimization of the Company operations.


Press office, Gazprom neftekhim Salavat

+7 3476 39-16-81