Achimov condensate: technologies of production, transportation and processing
Gazprom neftekhim Salavat hosted a meeting as part of the scientific and technical cooperation programme between Gazprom and Wintershall Holding GmbH for 2017–2019.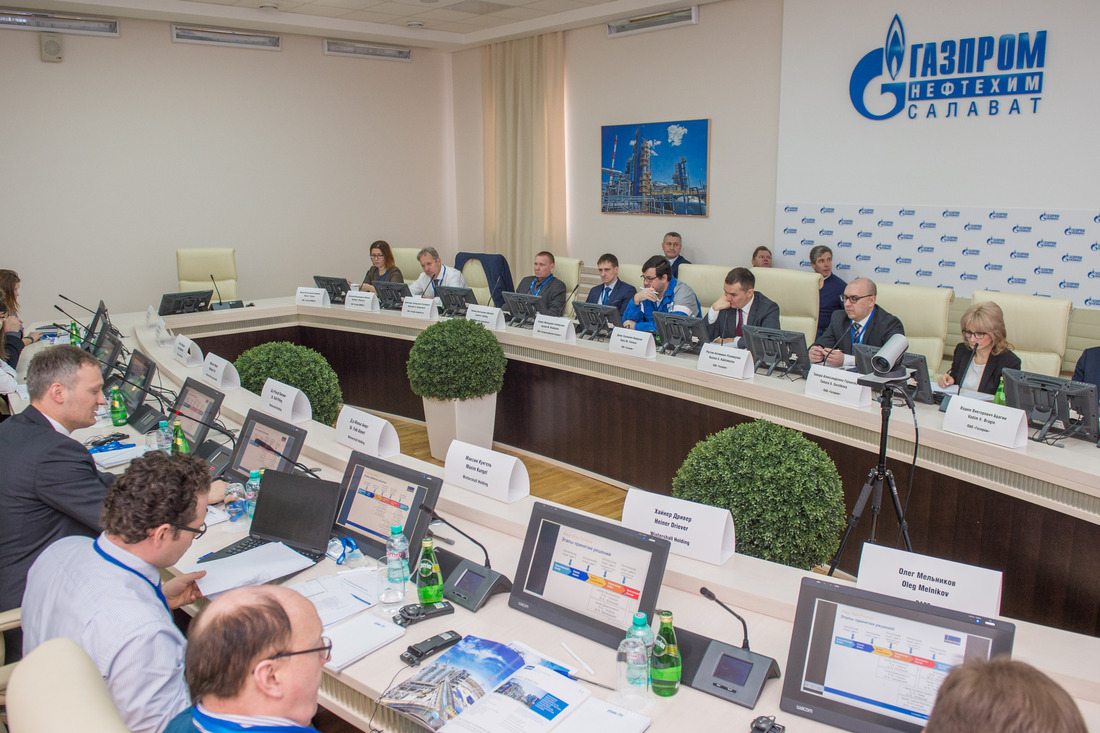 Topical matters of condensate production, transport and processing technologies were addressed at the meeting
The event that took place on March 26–29 was attended by representatives of Gazprom, Gazprom pererabotka, Gazprom VNIIGAZ, Gazprom neftekhim Salavat, Achimgaz, BASF, Wintershall Russland GmbH and Wintershall Holding. They discussed production, transportation and processing technologies of heavy hydrocarbon feed (condensate). In particular, the meeting focused on development of Achimov deposits of Russia's largest Urengoy oil and gas condensate field that are being jointly developed by Gazprom and Wintershall Holding companies.
Unstable gas condensate from this field is processed at the Urengoy Condensate Treatment Plant (ZPKT). Then, upon removal of methane and ethane, it is sent to the Condensate Stabilization Plant n. a. V. Chernomyrdin (Surgut ZSK) and for further processing — to the facilities of LLC Gazprom neftekhim Salavat. All the three complexes are incorporated into the processing segment of Gazprom pererabotka.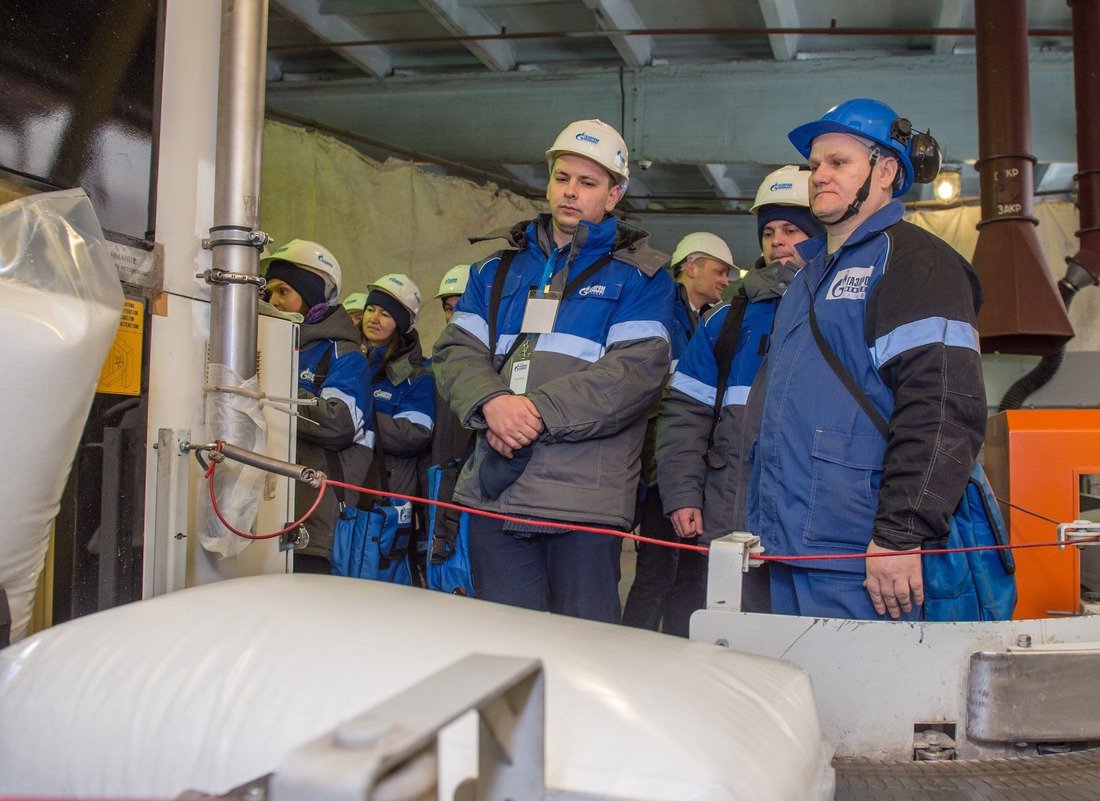 at the LDPE production facilities
During the visit, the guests had a tour around the production site of Gazprom neftekhim Salavat. The delegation visited the crude unit ELOU AVT-6, the construction site of the FCC facility, the isomerization unit, the combined cycle power plant PGU-410T, the LDPE and HDPE facilities, the acrylic acid plant and the ethylene-propylene production. To wrap it up, they attended the social facilities of Gazprom neftekhim Salavat.
'Achimov condensate produced in the Yamal-Nenets Autonomous Okrug by, among others, the joint venture of Wintershall and Gazprom — Achimgaz, is processed into a wide range of end products by Gazprom neftekhim Salavat,' noted Danis Fairuzov, Head of Department 614 of Gazprom. 'During one of the previous meetings on the scientific and technical cooperation of the companies, we decided to offer our foreign colleagues a chance to get acquainted with this complex. We wanted to show how processing is done because processing constraints affect production. During this meeting in Salavat, we have come up with a few solutions to increase condensate processing, so now we are planning to perform recorded production runs in Surgut in November and check the results. Gazprom neftekhim Salavat stayed one step ahead of themselves and suggested different solutions. They are already implemented.'
For reference
Gazprom neftekhim Salavat is an affiliate of Gazprom pererabotka and one of the largest oil refining and petrochemical complexes in Russia with a complete cycle of crude hydrocarbons processing. The range of products includes gasolines, diesel fuel, kerosene, other oil products, liquefied gases, butyl alcohols, plasticizers, polyethylene, polystyrene, ammonia, urea and other products. Being a major exporter in Russia, the Company constantly revamps the existing production facilities and constructs new plants, implements up-to-date automated process control systems and improves the governance structure for optimization of the Company operations.


Press office, Gazprom neftekhim Salavat

+7 3476 39-16-81