Start of New Hydrogen Production
September 15, 2020 00:00
Gazprom neftekhim Salavat commissioned a Hydrogen Production Unit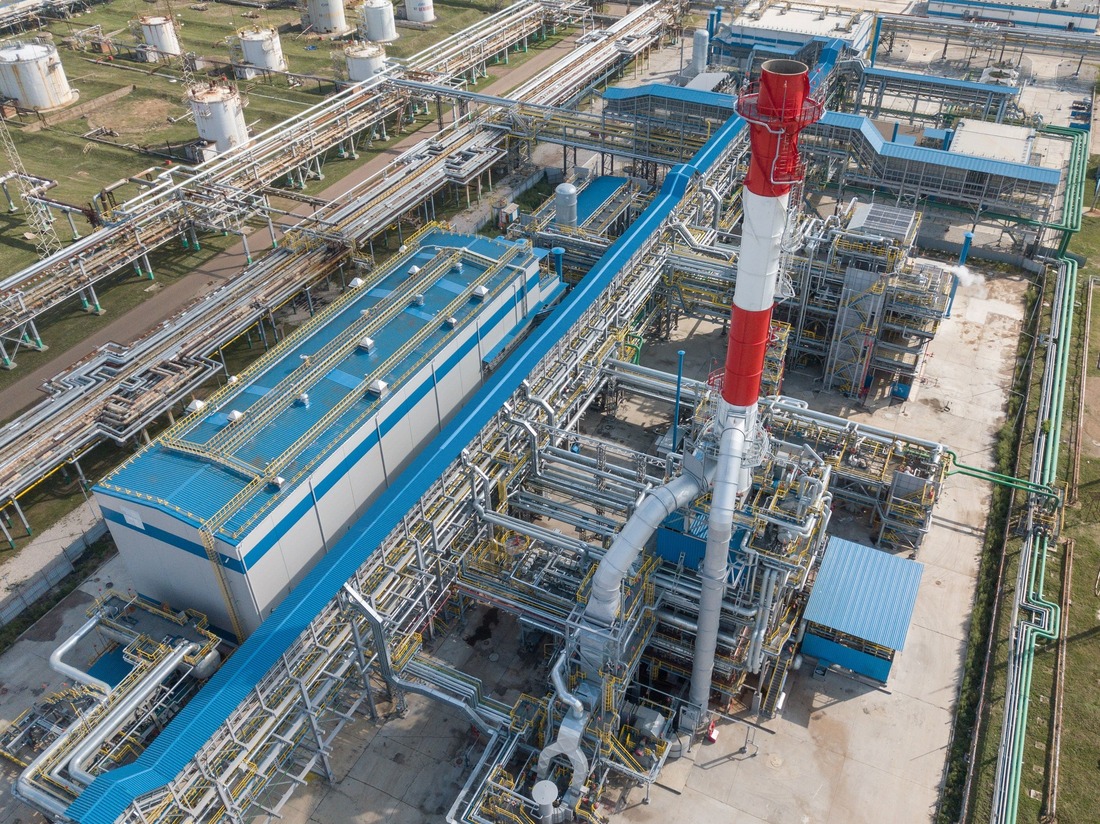 The new unit will meet the company's own needs for clean hydrogen
On September 15, 2020, the Head of the Republic of Bashkortostan, Radiy Khabirov, launched a new production via a video call. The modern unit was built as part of a large-scale refinery modernization program, its start-up will increase the production of high-quality fuel of the Euro-5 environmental standard.
The start-up of the unit took place at the official opening of the Russian Petrochemical Forum and the XXVIII specialized exhibition "Gas. Oil. Technologies". To support the opening ceremony, a teleconference was established between the exhibition complex and the industrial site of Gazprom neftekhim Salavat.
At the exhibition opening, the Head of Bashkortostan, Radiy Khabirov, thanked the employees of the petrochemical industry, who, despite the pandemic, did not stop to work for a minute.
"They ensured the development of our economy, supplied heat and energy to our households. Now we are at a good stage of revival and recovery of the republic's economy. There is a good tradition to start-up new production facilities during the Russian Petrochemical Forum. Today, it will be the start-up of hydrogen production at Gazprom neftekhim Salavat. After that, I can officially declare that our gasoline will become the best in the country and the most environmentally friendly," — said Radiy Khabirov.
During the ceremony, the permission to start the Hydrogen Production Unit was signed by the Head of the Republic of Bashkortostan, Radiy Khabirov, and Director General of Gazprom neftekhim Salavat, Ayrat Karimov.
From Salavat, Azamat Khabibullin, First Deputy Director General for production at Gazprom neftekhim Salavat, reported on the readiness of the unit for operation.
"To date, we have completed all the preparatory work necessary for the receipt of feedstock by the unit, namely, leakage tests on technological assemblies, individual tests of equipment, and inspection of the technological unit's automation system. I request authorization to start the unit," — said Azamat Khabibullin.
«The authorization given!» — commanded Radiy Khabirov, and, in Salavat, the unit was put into operation.
"The Hydrogen Production Unit was designed and installed in scheduled time, the investment amounted to 8.5 billion rubles, 43 new workplaces were added," — noted Igor Mironov, the Head of the Salavat City Municipal District Administration. — "In three years, our city will celebrate its anniversary, and it is very significant that a series of projects that we plan to implement by the 75th anniversary will begin with the Hydrogen Production Unit. This is a landmark, anticipated project both for the plant and the city residents. The unit will allow not only to increase the assortment and quality of products, but will also improve the environmental setting of our city."
At the event, there was held an award for employees who made a significant contribution to the implementation of this investment project.