Gazprom neftekhim Salavat Receives Delegation from Republic of Cuba
As part of their Russian business tour, representatives of the Cienfuegos Refinery visited the Company.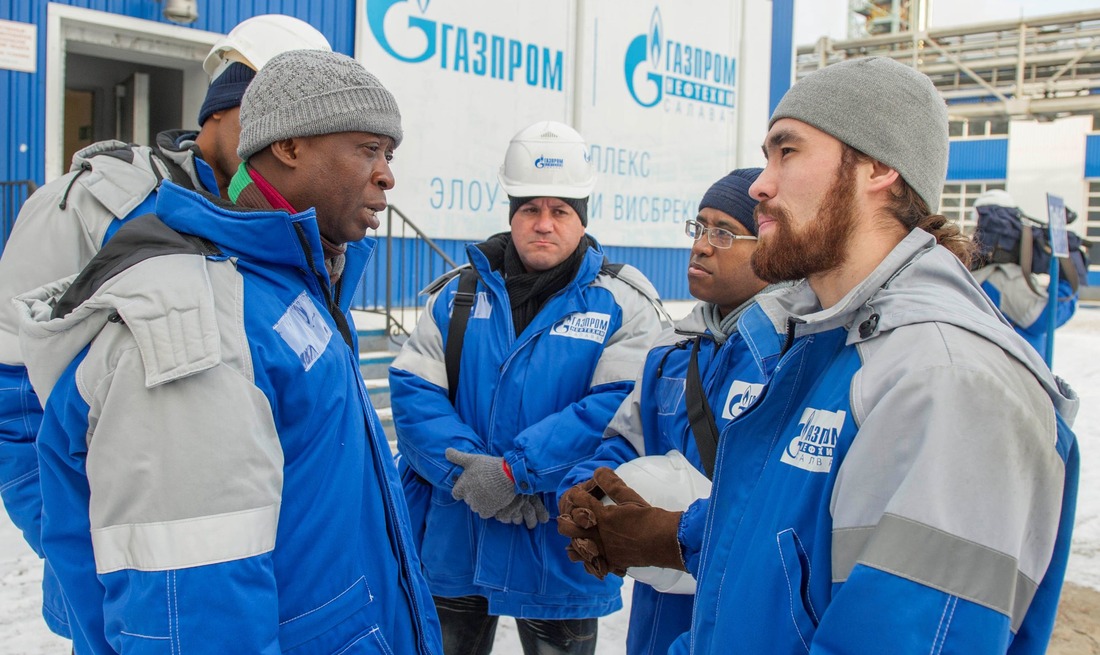 Gazprom neftekhim Salavat receives a delegation from the Republic of Cuba
The foreign delegation visit was mainly aimed at taking a tour of the main production units and facilities, in course of which all the guests' questions were answered and the prospects of the Company's operation outlined.
— This meeting is of great importance to us. Our company was started not so long ago and in terms of production, we sometimes lag a little bit behind leading Russian companies, — says Marcos Antonio James Campana, an A specialist in industrial repair of the Cienfuegos Refinery. — For instance, your crude distillation unit with an electric desalting and dehydration section processes 6 mln tons of feed per year while ours processes only half of this amount. We'll definitely try and adopt your company's best practices in order to achieve ultimate success. At the end of the visit, Gazprom neftekhim Salavat specialists held a meeting with the representatives of the Republic of Cuba to introduce the advanced oil refining technologies implemented by the Company.
For reference
The Refinery of Cienfuegos, a town in the Republic of Cuba is a large plant in Cuba. Today the plant produces gasoline, jet kerosene, diesel fuel, fuel oil and liquefied gas. In its capacity, the plant is twice as big as a similar plant in Havana and three times larger than that in Santiago de Cuba.
Gazprom neftekhim Salavat is one of the largest oil refining and petrochemical complexes in Russia with a complete cycle of crude hydrocarbons processing. The range of products includes gasolines, diesel fuel, kerosene, other oil products, liquefied gases, butyl alcohols, plasticizers, polyethylene, polystyrene, ammonia, urea and other products. Being the major exporter in Russia, the Company constantly revamps the existing production facilities and constructs new plants, implements up-to-date automated process control systems and improves the governance structure for optimization of the Company operations.
Press office, Gazprom neftekhim Salavat
+7 3476 39-16-81