Transfer of the sole executive body's powers
September 2, 2021 17:33
The sole executive body's powers in Gazprom neftekhim Salavat were transferred to the Management Company
The General Meeting of Company's Members made a resolution to terminate the powers of Ayrat Karimov, Director General. The powers of Gazprom neftekhim Salavat sole executive body (Director General) are to be transferred to another business entity (Management Company), namely, Limited Liability Company RGD pererabotka Salavat.
Thus, the powers of Gazprom neftekhim Salavat Director General are terminated. Currently Oleg Polyakov, Director General of the Management Company RGD pererabotka Salavat, acts on behalf of Gazprom neftekhim Salavat. Gazprom and RusGazDobycha entered into a contract with the purpose of collaboration in increasing the production output and processing depth of crude hydrocarbons.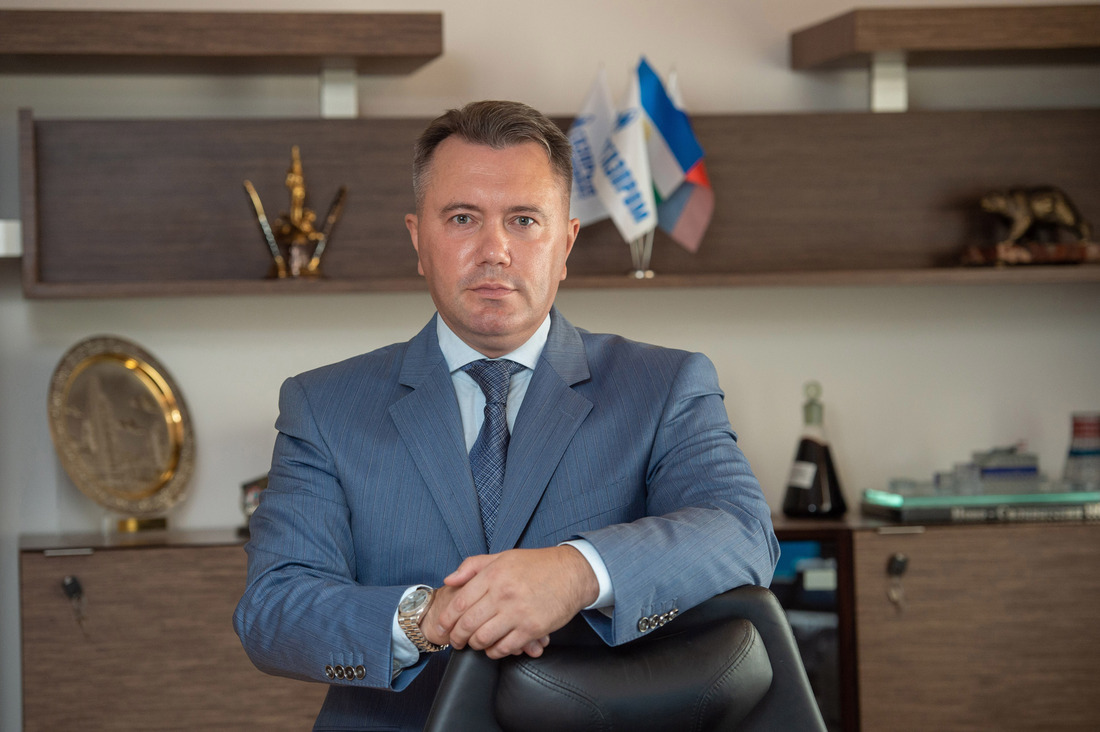 Oleg Polyakov, Director General of the Management Company RGD pererabotka Salavat
— The management of Gazprom neftekhim Salavat has been transferred for the purpose of implementing a new major project — the construction of an advanced gas processing plant — said Oleg Polyakov — Limited Liability

Company RGD pererabotka Salavat is to generate a strategy of oil refining complex and suggest options for its development by modernization of existing capacities and construction of new ones. It is planned to supply 28 billion cubic meters of gas to Salavat annually. A new large gas chemical cluster will be created on the basis of Salavat, which can become the third largest one in Russia after Amur Gas Processing Plant and Ust-Luga Complex.
The new project is supposed to become an incentive for investment raising and competence development. New jobs are to be created. The project is supported by Gazprom and regional authorities.
nce:
Gazprom neftekhim Salavat is one of the largest oil refining and petrochemical complexes in Russia. The Complex was founded in 1948.
The Company is integrated into the Gazprom system. It has the basic advantage: consolidating on a single site a full cycle of crude hydrocarbons processing, petrochemistry and mineral fertilizers production. The Company comprises the Oil Refinery, Gas & Chemical Plant and the Monomer Plant.
Gazprom neftekhim Salavat produces more than 150 items, over 50% of which are bulk products including motor gasoline, diesel fuel, fuel oil, styrene, polystyrene, low density polyethylene, high density polyethylene, DOP plasticizer, butyl alcohols, sulphur, ammonia, urea, acrylic acid, butyl acrylate etc.
The products are shipped to all federal subjects of the country. Export supplies of oil products are mainly directed to European and CIS countries. Petro- and gas chemicals are exported to over 30 CIS and non-CIS countries and the largest volumes are shipped to Kazakhstan, Germany, Great Britain, the Netherlands, Poland, Belgium, Finland etc.
High quality of Gazprom neftekhim Salavat output is confirmed by certificates of conformity to ISO 9001 and 14001, the international standards of quality and environmental safety.
Press office, Gazprom neftekhim Salavat
+7 3476 39-16-81